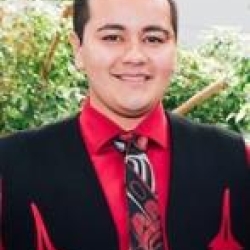 Jacob Adams
Jacob Adams currently serves as a Program Coordinator/Advisor for the Native American Support Program at the University of Illinois at Chicago. I previously worked as an Academic Advisor – Lead for the Educational Opportunity Program, Office of Minority Affairs and Diversity at the University of Washington. I have worked in higher education student support for the last six years and committed to helping students reach their fullest potential. My focus is on advancing educational outcomes for first-generation, low-income, and underrepresented college students, particularly those of American Indian/Alaska Native backgrounds.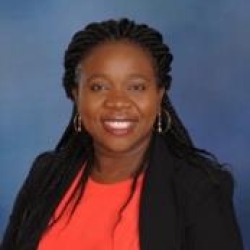 Olabisi Adesuyi-Fasuyi
Olabisi Adesuyi-Fasuyi began her career as an early childhood educator in the United States at a low-income, childcare center. As an immigrant, she struggled with aligning her expectations of what an education in the United States should be with her experiences as an ECE teacher in a high-needs childcare center. Her internal tensions inspired her to pursue an MA degree at San Francisco State University, where she focused her MA research on "Resolving tensions through stories and storytelling for children and teachers.
Through her MA research, teaching, and leadership experiences, she has been introduced to issues surrounding social and emotional support for students, student learning, and teacher professional development. In recent years, Olabisi began to ponder on the crucial role, incorporating instructional technology into teaching has on equipping students with 21st century skills.
Currently, Olabisi is the Director of Early Childhood Education at Stratford Schools, and a member of the WASC accreditation visiting team. Through the EdD program, Olabisi aims to research and examine teachers' instructional technology practices to promote equity for all students. When Olabisi is not working, you will often find her spending time with her daughters or catching up on the latest movie release.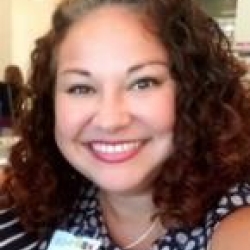 Michelle Batista
Michelle Batista has been an educator for over 18 years at the middle school, high school, community college, and 4 year college level. She currently serves as the Director of Student Support and Deputy Title IX Coordinator at Skyline College. Michelle began her career at De Marillac Academy, a 4-8th grade school in San Francisco's Tenderloin where she was the Director of Student & Family Services for 13 years. Michelle has had the great privilege of being a facilitator for multiple Equity Academies, guiding conversations with colleagues on interrogating how to ground their work in being a student ready, equity minded, transformative educator within our California Community Colleges.
Michelle is proud to be one of the co-founders of COLEGAS (California Community College Organización de Latinx Empowerment, Guidance, Advocacy for Success) a statewide organization for Latinx professionals who, through intentional advocacy and coalition building, lead and influence transformative, systemic change within the California Community College system.
Michelle is a Latina first generation college graduate and holds a Bachelor of Arts in Spanish and a Master of Arts in School Counseling with a Pupil Personnel Services Credential from Saint Mary's College of California. This year she will be serving as the President of the Alumni Board of Directors at her alma mater. Michelle consciously lives and acts from an anti-racist, anti-sexist and queer solidarity lens in her personal and professional life. When not sheltering in place you can find her singing, salsa dancing and traveling the world.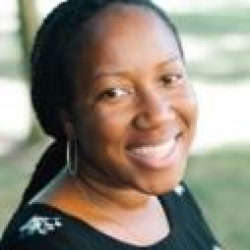 Erika Black
Erika Black serves as the Transfer Advisor in The Advising and Transfer Center at Sonoma State University. In this position, she provides holistic advising, campus resources and department referrals to all incoming and current transfer students. She also provides feedback for advising polices in general education, academic probation, and reinstatement. Erika coordinates the transfer mentorship program to foster community and support for transfer students, supervising transfer mentors, creating monthly programming, and connecting incoming transfer students to the program's resources.
Her passion for working with transfer students derived from her previous experience at West Los Angeles College (WLAC) as a Career Guidance Counselor Assistant in the Student Success & Support Program, gaining tangible insight on the importance of matriculation and how each beginning is different for community college students. Students' unique hardships led her to understand the importance of practicing equity and social justice as an educator through her counseling endeavors and the importance of creating an equitable pipeline for transfer students who come from historically underserved communities. She is an educator that is passionate about community outreach, social justice, and tangible practices via institutional policies that help first generation community college students successfully transition from inquiry through graduation.
Her research interests include culturally relevant and responsive counseling, equitable institutional advising policies, peer mentorship, and Black students' matriculation and persistence within post-secondary education. She is a proud Inglewood, CA native and first generation college graduate. She earned her Bachelor of Arts in Sociology with a minor in Education Studies from UCLA. She also earned a Master of Arts in Guidance and Counseling from Loyola Marymount University. She is excited and humbled to be a part of the San Francisco State's Ed.D. Fall 2020 cohort.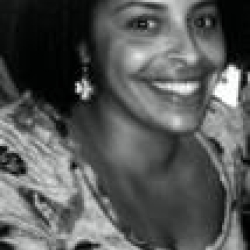 Erica Bosque
Erica Bosque has been working in school districts, criminal justice and medical systems for over 20 years. Erica is a Licensed Clinical Social Worker with a Pupil Personal Services Credential working with multiple different populations in Santa Rosa, Ca. Working with school districts, students and families has greatly influenced Erica's passion and educational journey to focus her energy on the school systems that touch the lives of most people in our community. Erica is also a lecturer in the Master of Social Work Program at San Francisco State University, and she is looking forward to continuing to educate and mentor future social workers. When she is not working in her community, Erica enjoys the self-care of family time dancing with her husband and 4 kids in the kitchen and the many outdoor activities of Sonoma County.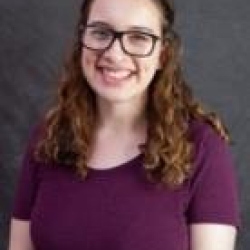 Leah Catching
Leah Catching is an early childhood educator in San Francisco. She has been working in early childhood since 2012 and in that time has received her Bachelor's in Child Development and Psychology from Chico State as well as her Master's in Early Child Education from Pacific Oaks College. During her time in the classroom, Leah has worked primarily with infants and toddlers in campus-based centers. These centers have allowed her to train future educators and better prepare them to enter the field upon graduation and also to work with a diverse population of student-parents. Leah has worked in early education policy for almost two years with a focus on increasing compensation for early childhood educators and addressing the inequities faced in the field. She has taken a part in building a community of educators that are working toward bettering the field of early childhood education and bringing it the same respect as education in school districts, especially while people are realizing how essential childcare is in this current crisis.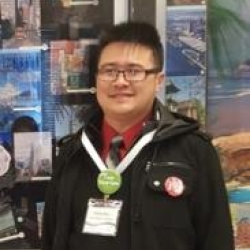 Christopher Chu
Christopher (Chris) Chu is a native San Franciscan, a product of the San Francisco Unified School District, and an educator who believes in nothing else than the success of the students that he works with. Chris obtained his B.S in Psychology from the University of California San Diego and then his M.A. in Counseling Psychology with an Emphasis in K-12 School Counseling from the University of San Francisco.
Chris has spent the last 8 years and is still currently at Holy Names University in Oakland, CA, first as a Student Success and Retention Counselor and now as a Student Success and Retention Coordinator. His role there has allowed him into the many aspects of what it takes to shepherd a student to successful completion of their college experience. He has mentored and advocated for individual students, implemented programming to build greater student engagement, and supported macro level initiatives to help remove the barriers that limit the success of being a college student. Through it all, Chris' driving philosophy is that, even if he cannot singlehandedly solve every problem a student has, he will always work within his power to provide a helping hand and never leave a student believing that their concerns were not addressed in some way.
Outside of work, Chris is an avid sports fan and a diehard supporter of the San Francisco Giants, San Francisco 49ers, and Golden State Warriors. He also enjoys TV and movies, live theater and concerts, being with friends, traveling near and far, and having a good meal (no matter the cost).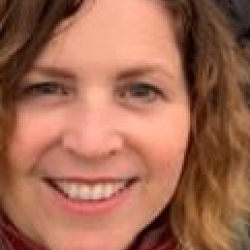 Cynthia Dwar
Cynthia Dewar has spent over 25 years in the community college system. She began as a student at Moorpark College, where she was an active member of forensics (speech and debate). Earning a bachelor's degree in psychology and rhetoric, Cynthia successfully pursued a master's degree in Communication Studies from San Diego State University. She returned to Moorpark College to teach part-time before moving to San Francisco. She was hired as a Communication Studies Instructor and Director of Forensics at City College of San Francisco. As faculty, she actively engaged in developing and revising curriculum, provided leadership to the Communication Studies area, and was an active participant in Shared Governance. Her passion is distance education. She started as a faculty member, developing and teaching several online courses. She was appointed the Distance Education Coordinator for the College and soon became the founding chair for the Department of Educational Technology. Five years ago, Cynthia moved into an administrative role first as the Chief of Staff for two City College chancellors. For the last two years, she has served as the Dean of Online Learning and Educational Technology. She is committed to distance education as the only equitable access point for many students to complete a degree. Her research interest includes identifying systemic racism within educational technologies used in higher education.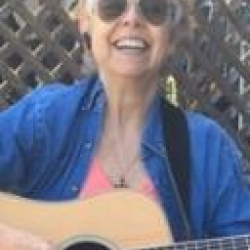 Deirdre Donovan
Deirdre Donovan has participated in social activism since she helped her mother mimeograph flyers for civil rights marches in Boston at the age of 12. Her career spans employment in government, academic, and for profit organizations. She has completed both a bachelor's degree in Social Science and Criminal Justice and a master's degree in Communication Studies at San Francisco State University.
Ms. Donovan's life experience includes multiple communities across racial, economic, political, and social spectra. She is a scientist, data maven, and musician, who loves to sing in three and four part harmony, and plays upright bass with local bands, including an Americana trio and a swing jazz quartet. She lives in San Francisco with her familiar, Princess Amalie Black Diamond.
Ms. Donovan's current research is focused on resilience in trauma informed educational systems. Her vision for the outcome of participation in the SFSU Educational Leadership doctoral program is that all children have access to education that allows and empowers them to fulfill their highest potential.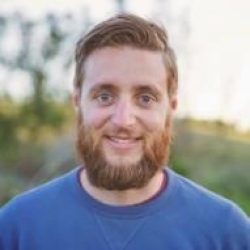 Theodore Dykzeul
Theo Dykzeul is a proud native of the San Francisco Bay Area and his heritage includes both Brazilian and Dutch roots. During his undergraduate years he traveled internationally to volunteer in India and study in Ghana, and from these learning experiences his understanding of inequality and systemic racism grew. Theo is committed to providing resources for our country's marginalized and historically underserved youth by being a part of change in our educational policies, structure, and funding.
Theo earned a Bachelor of Arts in Religious Studies and Minor in History from Santa Clara University in 2008. He then began his career in education as an English Teacher in Taiwan. After returning home in 2009, Theo spent the next eight years teaching secondary math in the East Bay. In 2017 Theo earned his Masters in Educational Leadership from St.Mary's College of California and later that year he was hired as an Assistant Principal in American Canyon.
an educator, Theo has strived to make learning accessible and relatable for students. His Master's thesis focused on studying the effects of career and technical educational offerings on high school students. His research highlighted the outcomes of such courses and their positive effect of empowering students, familiarizing them with alternative careers, and connecting them to local industries.
Theo has been married to his amazing partner Rachel since 2012, and together they share in the joy of raising their daughter Zora (born 2018) and baby #2 (due Summer 2020).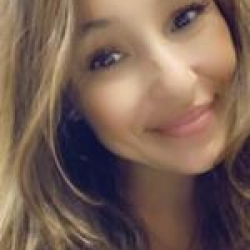 Vanessa Espitia
Vanessa H. Espitia is currently the Assistant Principal for a K-6 Elementary School in the Milpitas Unified School District. She is currently entering her third year in school administration and is excited to be joining San Francisco State University's Educational Leadership Program. Vanessa's background in Education spans 15 years beginning as a classified employee working in public schools as a reading interventionist in General Education Programs and para educator in Special Education Programs. She was a Special Education K-2 Teacher for students with moderate to severe disabilities for 7 years prior to her transition to administration. She was a Special Education Program Manager with an Emphasis in Autism Programs prior to becoming an Assistant Principal in her school District. Vanessa has a unique perspective on Education as it relates to the Special Education systems currently in practice. Her focus is on increasing inclusive practices to students with disabilities in the educational setting.
Vanessa grew up in the Bay Area and attended San Jose State University where she earned a bachelor's degree in Child and Adolescent Development. She has a Clear Teaching Credential from San Jose State University to teach students with moderate to severe disabilities. In addition, she also has a master's degree in Education with an emphasis in Special Education from San Jose State University and holds a clear Administrative Credential. Her experiences in Special Education began on a personal level, growing up closely with cousins with disabilities. Her past experiences and passion for Education has thrust her into furthering her knowledge in Educational Leadership.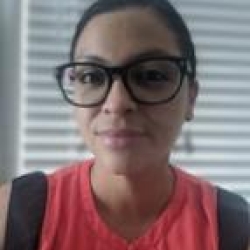 Lucy Fuentes
Lucy Fuentes works as the Title IV-E Project Coordinator within the School of Social Work at San Francisco State University. Title IV-E aims at providing professional education and monetary support to students pursuing a career in public child welfare. Prior to becoming part of a team that prepares the next generation of Child Welfare Workers, Lucy worked in Child Welfare Services for 7 years as a Child Welfare Worker and Child Welfare Supervisor. During her time as a county worker, Lucy obtained her License in Clinical Social Work (LCSW). Prior to her work in Child Welfare Services Lucy worked at the University of San Francisco as a Freshman Admission Counselor recruiting and selecting first year undergraduate students.
Lucy obtained her bachelor's degree in Psychology from the University of San Francisco and her master's degree in Social Work as a Title IV-E recipient at SFSU.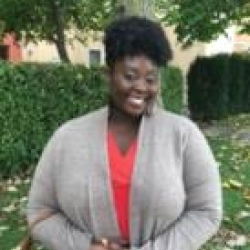 Cookie (Shatearra) Garrett
Cookie Garrett was boorn and raised in Atlanta, GA. She received a bachelor's degree in Psychology and Master's of Education from Valdosta State University in Valdosta, GA. The majority of her professional career was at Florida A&M University, an HBCU, in Tallahassee,FL. Currently Cookie serves as an Area Coordinator for Residential Education and Campus Housing at Sonoma State University, an HSI, in Rohnert Park, CA.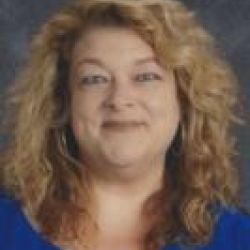 Michelle Hammons
Michelle Hammons has served for the past 17 years as the Principal/Executive Director of a Public Montessori Charter School in the East Bay. The entirety of Michelle's educational career has been involved in Montessori education in the public sector. She began this journey as a teacher in the Montessori Magnet programs in Waco, Texas. After teaching for six years, she entered school administration as the Assistant Principal of diverse public Montessori charter school in Houston, Texas.
Michelle holds a BS in Sociology, a Post Bac in Early Childhood Education and her master's in Educational Leadership, all from Baylor University.
Michelle has worked with the Charter School Development Center in their Leadership Bootcamp for new Charter Leaders as well as having served on the board of the national organization, the American Montessori Society. Her work in Montessori and more specifically, Montessori in the public sector, has provided her with the opportunity to present at several national conferences over the past 10 years. Her latest workshop was examining the autonomy that charter schools provide to allow for a deeper authenticity in providing Montessori education to students.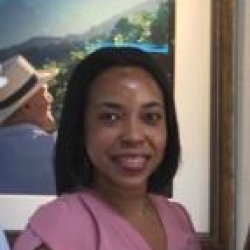 Tiffany Jackson
Tiffany Jackson is a Bay Area native and has been a teacher for twenty years in secondary education. Her experience ranges from primary to secondary levels, and she is currently teaching high school in Solano County. Tiffany's curriculum instructional expertise is in the areas of Race and Social Justice, US History, and World History. Tiffany received her bachelor's degree from California State University East Bay in Psychology, and holds two master's degrees from San Francisco State University, one in Education with a focus on Race and Social Justice and the other in Education with a focus on Educational Leadership, which included an Administration Credential.
Over the course of her career, Tiffany has taken a critical interest in the psychology and social-emotional development of African American students and children of color, with emphasis on their development within the public school system. She is dedicated in showing the importance of incorporating the African American experience, perspective, and cultural lens into classroom curriculums. Tiffany is also an active participant in several leadership teams that have addressed equity and instruction in the classroom for several districts.
Tiffany has been an instructional facilitator for analyzing data, graduation rates, and test scores with the purpose of providing strategic tools to educators, so they can develop a more equitable instruction delivery to students of color. She has facilitated girl empowerment groups that have focused on self-esteem building for middle and high school students. Tiffany is presently involved in working with the (DEN) Diverse Educators Network of teachers, whose focus is to examine teacher of color retention within her school district. When not working, Tiffany enjoys singing, music, and attending cultural events.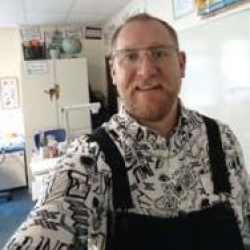 Justin Lenzi
Justin Lenzi has been teaching in the Bay Area for 12 years and began his career in education as a chess coach. He's worked at many public and private schools and is currently a 5th grade teacher at San Francisco Day School. As a firm believer in restorative practices, he can often be found leading community circles and co-facilitating student groups like Rainbow Alliance and the Adoptee Club. Justin is trained in both complex instruction (CI) and Universal Design for Learning (UDL), and both of these methodologies help him create diverse and rewarding lessons for students. He strives to arm his students with an awareness of the world and a sense of stewardship in their ability to change it.
Justin earned his Bachelor of Arts from San Francisco State University and his Master of Education from the Bay Area Teacher Training Institute (BATTI). He spent the second year of his master's program researching trauma informed practice and student's ability to develop self-regulation and self-compassion. He's fascinated by the intersection of neuroscience, identity and social emotional learning.
Outside of the classroom Justin produces events for the LGBTQ+ community and has helped raise money for countless organizations supporting homeless queer youth, Black Lives Matter, the Trans community, and more. His love of music, underground culture, and social justice makes the dance floor one of his favorite spaces for profound healing. As a DJ, musician, graphic designer, and artist, Justin believes that creativity should thrive in every learning environment.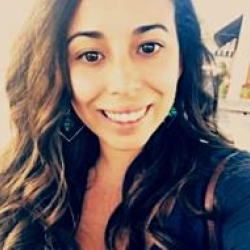 Araceli Leon
Araceli Leon is a native San Franciscan that has been working in education for over 10 years, she started working in after school programs and summer school while completing her studies. Araceli earned her B.A. in Sociology, Master's in Teaching, and Multiple Subject Teaching Credential with Bilingual authorization from the University of San Francisco. Currently, Araceli works in SFUSD as a Kindergarten Spanish Immersion Teacher at Monroe Elementary School. In addition, Araceli is the President of the Latin American Teachers Association.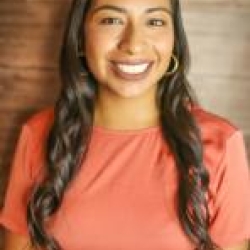 Ana Leonor
Ana C. Leonor is a first-generation graduate student who was born and raised in Watsonville, CA. She has been serving in the Pajaro Valley Unified School District for the past seven years. She received her B.A. in Spanish and Education with Applied Psychology from UC Santa Barbara. Ana also received her M.A. in Education with a PPS Credential from San Jose State University. For the last five years Ana has been serving as  a biliterate and cross-cultural school counselor and administrator at Ceiba College Preparatory Academy in Watsonville, California. Ana is committed to being a role model that provides a positive impact on the lives of students by meeting their changing needs and staying up to date with inclusive resources. Ana advocates for students of marginalized backgrounds having equitable access and support to prepare for their post-secondary endeavours, including higher education. 
Ana's education philosophy is, "Education is an infinite process, through which an individual can gain the knowledge and courage to seek new opportunities, in order to better themselves and the well-being of society."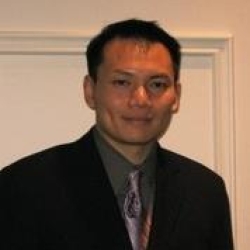 San Lu
San T. Lu is currently the Alternate Media Specialist at Napa Valley College's (NVC) Disability Support Programs & Services and is also the Vice President of Miraplex Diagnostics, a bio-technology start-up company focused on developing low-cost cancer screening solution. At NVC he is responsible for facilitating the integration of access and student services technologies (communications platform, conduct management, etc.) into teaching, learning, and student services. Prior to this San was the Supervisor and Interim Dean of the Disability Resource Center and Veterans program at Foothill College where San was instrumental in moving all the DRC student process to an online platform, implementing a student friendly appointment system and coordinating online solutions to support student success. San also worked at Stanford University School of Medicine as an Academic Research and Program Officer under various federal grants and, working with numerous projects, was part of an educational research team that developed innovative programs to offer outreach and services to underserved rural and homeless Veterans, and created curricula that provided the latest background, assessment, and ethnic-specific guidelines for working with culturally diverse individuals with dementia and their family caregivers. San holds a bachelor's degree in Business Administration from University of San Francisco and master's in Gerontology from San Francisco State University.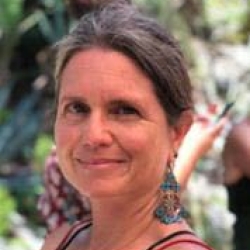 Chalyn Newman
Chalyn Girling Newman is an adjunct professor in the Department of Elementary Education at SFSU and an educational consultant who has worked in the field of education for over 25 years with an emphasis on best practices to provide equitable access to deep content learning. Her most recent publication is a workbook on executive function for middle and high school students. Along with a team of colleagues, she conducts professional development workshops using a 3600 approach for schools throughout the Bay Area. She earned her MA in education from Mills College, prior to working as a classroom teacher. A move abroad shifted her career to professional development and adult education which led her to the Stanford California International Studies Project where she worked as a curriculum writer, researcher, and professional development specialist in equitable groupwork design. This shift in her career solidified Chalyn's passion for teacher education. Chalyn loves teaching is the school of education where she is committed to providing access to learning theory and teaching strategies to promote equity in education.
On a personal note, Chalyn is an active swimmer, biker, runner, and yoga practitioner. She tries to do some kind of physical activity almost every day, finding that it keeps her energy high, especially when overburdened by the many commitments that life brings.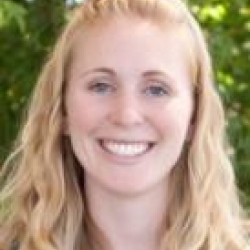 Katie Price
Katie Price has had the honor of teaching English since 2011 at a title one college preparatory high school that serves a community of primarily underserved Latino students, many of whom go on to become first generation college students. Though her subject is English, Katie's educational focus is to co-create critical thinking discourse communities in a way that empowers her students and actively works for educational equity. In addition to teaching English, Katie manages the Independent Study program, where she works to provide opportunities for students who need options beyond the traditional classroom. Katie has also directed and produced five musicals, created a school garden, and developed an ELD Journalism program as part of her efforts to provide enriching opportunities for her students.
Katie also teaches English at the Santa Rosa Junior College where she occasionally has the pleasure of teaching her former high school students. Katie helped to develop the Course of Record for the JC's new open-access composition class, and she is a member of a Community of Practice focused on Critical Methodologies; this work has focused on how to create anti-racist composition classes that support student growth, improve equity, and work against the status quo to provide educational justice.
Katie lives in Sonoma County with her husband of 10 years and their two small children. Her daughter attends a public dual-immersion Spanish language academy in the community where she teaches. Katie's research focuses on dual-immersion and ELD education and healing centered engagement through service learning.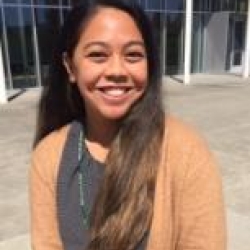 Gail Rulloda
Gail Rulloda is a full-time counselor for Disability Support Programs & Services (DSPS) at Napa Valley College. She also serves as an adjunct DPS counselor for Solano College where she also teaches and does counseling for incarcerated students in the Students Overcoming Adversity and Recidivism (SOAR) program. Prior to working at both schools, Gail served as the Learning Disability Specialist and Instructor for DSPS at De Anza College where she still teaches one course.
Gail brings a depth of experience working with students with disabilities, with expertise in LD eligibility testing, academic and personal counseling, classroom instruction, and curriculum development. She is a strong advocate for leveraging technology to engage all students with to support their success in college and works to provide pathways and transitions to college and careers. Prior to working in the California Community College system, she spent 9 years in the K-12 system teaching special education in both Resource Specialist Program (RSP) and Special Day Class (SDC). She also has extensive experience working with parents and families developing strategies for their children's success in education.
Being interested in all aspects of special education, Gail worked as an Early Interventionist serving and working with children 0-3 years old at Community Gatepath. There she was able to work with Regional Centers and a team of physical therapists, speech language pathologists, and occupational therapists. Gail has worked with instructional faculty, academic coaches, tutors, and mentors to provide additional, focused support for students with disabilities both in-person and online. She is committed to ensuring all students have access and support to achieve their academic goals. Gail holds a B.A. in Psychology and an M.A. in Special Education.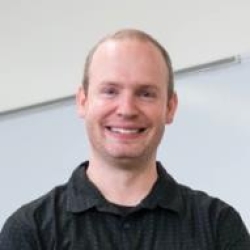 Everett Smith
Everett Smith has worked in the field of education for the past seven years, teaching in high school, community college, and university settings. He is currently full-time faculty at San José State University, where he is also an alumnus, having completed his Bachelor of Arts in Psychology and Master of Arts in Communication Studies.
In collaboration with the Special Education Chair, Everett has spearheaded SJSU's Minor in Deaf Education, having developed a pathway for students to build a foundation in Deaf cultural knowledge and American Sign Language. His passion for building bridges between the Deaf community and hearing communities has led him to develop a strong connection with his students.
Current research interests include effectiveness of services, support, and instruction for Deaf college students, and developing strategies to bring a culturally Deaf lens to hearing-centric academic institutions. He is also interested in studying the impact of language barriers/deprivations among Deaf students in higher education settings.
Everett was born in Beverley, Massachusetts, but has called California home from the time he was six months old. Raised in the Santa Cruz mountains, he now lives in San José with his wife and daughter and their dogs. Everett, who proudly identifies as culturally Deaf, enjoys reading mystery novels, doing home improvement projects, taking scenic road trips, and hiking/camping with family and friends.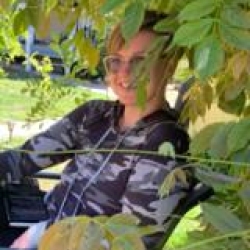 Kassandra Talbot
Kassandra (Kassi) Talbot has been an educator for the past five years. She teaches Middle School Social Studies and High School Spanish. Kassandra holds a B.A. in Global Studies and Spanish from University of the Pacific, School of International Studies; and M.A. in Education, Equity and Social Justice; concentration in how Critical Whiteness Pedagogy informs anti-racist teaching.
Her ultimate goals include capitalizing on the opportunity her local context offers: using her position in the community to transform its current school system into one that serves all students equitably. She hopes her former students will come back to their community to continue the fight, lead and support future generations. n her hometown, Kassandra is part of the municipal advisory board, a Red Cross First Aid Instructor, Trauma Informed Instructor and local radio host. When she is not working on projects for her students, Kassandra enjoys spending the day with her partner and dog.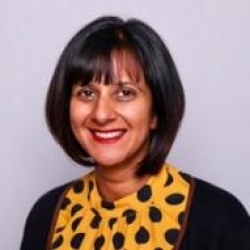 Ulash Thakore-Dunlap
UlashThakore-Dunlap is a licensed Marriage and Family Therapist and holds a PPSc in California. Ulash is current full-time faculty and director of Diversity, Equity and Inclusion at the Wright Institute MA Counseling Psychology Program in Berkeley, California. At the Wright Institute, she advises and teaches students who are working towards PCC and MFT licensures. Classes taught include Crisis Disaster and Trauma Counseling, Children and Adolescent Counseling, and Professional Development Seminar. Ulash maintains a small private practice in San Francisco. In addition, Ulash is adjunct faculty at SFSU, MS Counseling Program. Her area of interests includes school-based mental health, adolescent counseling, Asian American mental health, undocumented youth needs, multicultural counseling and supporting BIPOC emerging leaders. Ulash is active within her community and currently serves as: Commissioner for the San Francisco Behavioral Health Commission, Training Advisory Committee Member for the American Psychological Association (APA) Minority Fellowship Program, and past board member at the Asian-American Psychological Association. Ulash has been in the field of education for twenty-five years, various roles have included high school teacher, administrator, tutor, higher education instructor, and providing mental health counseling to high school students. When Ulash isn't working, she likes to play Lego with her son, cook, and spend time with family and friends.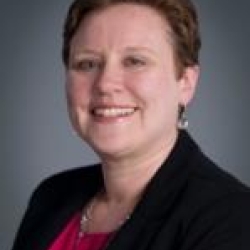 Wendy Tobias
Wendy Tobias is the Director of SF State's Disability Programs & Resource Center, where she oversees campus efforts to ensure access, social justice and equity for people with disabilities, from students to employees to campus guests. She has worked since 2005 to transform the lives of those with disabilities and considers the transition from K-12 education to post-secondary education a critical point for institutions to address the challenges faced by students with disabilities.
A proud Gator, Tobias is twice a graduate of SF State, with an M.S. in Rehabilitation Counseling and a B.A. in Psychology. The University also served as the launching point for her career in student affairs as she held a variety of positions in SF State's Residential Life program. Tobias then spent 11 years as a Senior Vocational Rehabilitation Counselor for the State of California, where she assisted individuals with disabilities from a wide spectrum of backgrounds, overseeing plans for educational training to obtain and maintain employment. She also served as an adjunct faculty member in SF State's Graduate School of Counseling. Tobias holds a national certification in Rehabilitation Counseling and is a Licensed Professional Clinical Counselor.
Tobias returned to a full-time position at SF State in 2016, drawn by the social justice mission of the University and the DPRC. In her current role she is a proactive leader, and is passionate about ensuring cross-campus collaboration to remove the physical, technological and attitudinal barriers that get in the way of student and employee success on campus.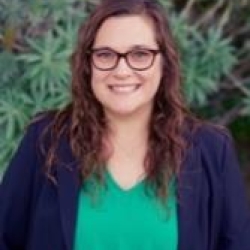 Bess Wood
Bess Wood has been in the educational field for 23 years, spanning two countries and two states. She has a BA in Psychology from State University of New York, Oneonta, and a Master's in Educational Psychology from California State University, Long Beach. She recently completed the coursework for a Preliminary Administrative Credential, and also holds a CA Multi-subject Teaching Credential and Pupil Personnel Services Credential.
From her start as a Kindergarten teacher in a Montessori School to her current position as a Multi-tiered Systems of Support (MTSS) Behavior Coach, she has sought out professional opportunities that spanned different aspects of the educational system. She started as a teacher in a private school, transitioned to a public-school teacher in the inner-city, became a school psychologist, worked as a program specialist and coordinated statewide efforts to implement a Positive Behavioral Interventions and Supports (PBIS) framework for the Iowa Department of Education. By spanning several parts of the educational system, Bess has worked to understand effective practices and institutional barriers in order to be able to influence change so that all students can succeed. Her passion for educational systems that work for all students is present in everything that she does. She hasn't yet met her goal of being the Queen of Education but is on her way!