Welcome
The SF State doctoral program in Educational Leadership focuses on transformative leadership, social justice, and equity. Learn more about how we incorporate that into classroom and research work.
Ed.D. Educational Leadership 2023 Recognition Ceremony
May 13, 2023 10 a.m. - 12 p.m.

Ed.D. Educational Leadership Spotlight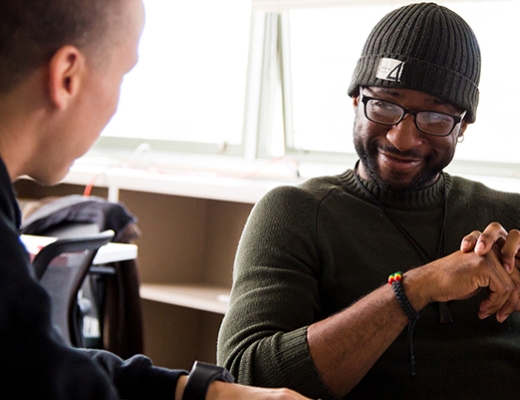 Improving education by applying theory to your practice
Explore ideas and projects that take your work to the next level.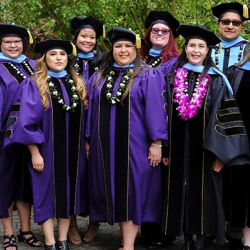 Our Graduates
San Francisco State's Ed.D. graduates are making their mark at schools across the state and country, both at the P-12 and two-year and four-year college level.
Our students and alumni have dedicated themselves to improving equity and social justice for all students in California's P-12 schools and community colleges.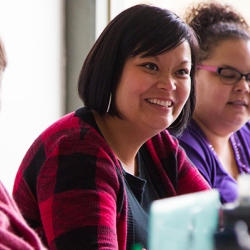 The Program
The San Francisco State Ed.D. program is  focused on both P-12 and higher education.
Our accelerated three-year timeline and weekend class schedule make this an excellent program for practitioners currently working in the field and looking to take their career to the next level.
Our focus on social justice and equity ensure that our graduates become leaders in working to close the opportunity gap and make learning accessible to all.
Class Meeting Dates for Fall and Spring
Saturday: 9 a.m. - 6 p.m.
Sunday: 9 a.m. - 1 p.m.
*Semester Launch All Students: 8/19, 9am-12:30pm via Zoom
Classes:
8/26, 8/27 (Face-to-Face)
9/9, 9/10 (Face-to-Face)
9/23, 9/24 (Face-to-Face)
10/7, 10/8 (Face-to-Face)
10/21, 10/22 (Face-to-Face)
11/4, 11/5 (Face-to-Face)
11/18, 11/19 (Online)
*11/20-11/24 Fall Recess
      8. 12/2, 12/3 (Online)
*Semester Launch All Students: 1/13, 9am-12:00pm via Zoom
Classes:
1/20, 1/21 (Face-to-Face)
2/3, 2/4 (Face-to-Face)
2/17, 2/18 (Face-to-Face)
3/2, 3/3 (Face-to-Face)
3/16, 3/17 (Face-to-Face)
4/6, 4/7 (Face-to-Face) (Research Symposium, 4/7 Modality TBD)
4/20, 4/21 (Face-to-Face)
5/4, 5/5 (Face-to-Face)
Classes:
6/1, 6/2 (Online)
6/8, 6/9 (Online)
6/22, 6/23 (Online)
7/13. 7/14 (Online)
7/27, 7/28 (Online)