Welcome
The Ed.D. Educational Leadership doctoral program prepares educational leaders who will work in California public school settings including early childhood sites, elementary, middle, and high schools, and our community college system. The program strives to prepare a new generation of educational leaders who reflect the vast diversity of our state, and to that end, we honor the cultural and personal knowledge, as well as the resiliency that our students bring.
Our goal is to prepare leaders who can enhance development, learning, and academic achievement for all students. We prepare leaders who will work in our local communities to equalize student access to the cultural capital that a rigorous education based on open-minded inquiry and reflection can provide. San Francisco State University's Ed.D. program is centered on issues of leadership, equity, and social justice and strives to use curricular materials and instructional methods that embrace this courageous approach. Our doctoral faculty are a multi-disciplinary group who are conducting research and taking practical action as public intellectuals around these same issues of social justice in education.
Ed.D. Educational Leadership Spotlight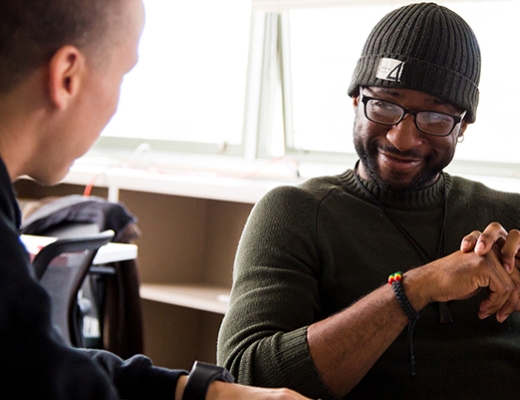 Improving education by applying theory to your practice
Explore ideas and projects that take your work to the next level.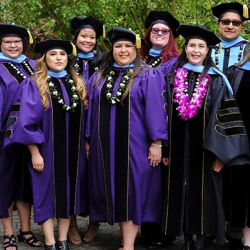 Our Graduates
San Francisco State's Ed.D. graduates are making their mark at schools across the state and country, both at the P-12 and two-year and four-year college level.
Our students and alumni have dedicated themselves to improving equity and social justice for all students in California's P-12 schools and community colleges.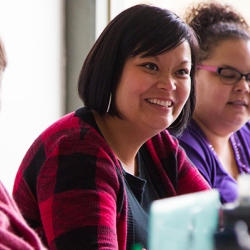 The Program
The San Francisco State Ed.D. program is  focused on both P-12 and higher education.
Our accelerated three-year timeline and weekend class schedule make this an excellent program for practitioners currently working in the field and looking to take their career to the next level.
Our focus on social justice and equity ensure that our graduates become leaders in working to close the opportunity gap and make learning accessible to all.
Class Meeting Dates for Fall and Spring
Saturday: 9 a.m. - 6 p.m.
Sunday: 9 a.m. - 1 p.m.
*Launch: Aug 21, 9 a.m. - 1 p.m.
Classes:
Session 6. Aug 28, 29
Session 7. Sep 11, 12
Session 8. Sep 25, 26
Session 9. Oct 9, 10
Session 10. Oct 23, 24
Session 11. Nov 6, 7
Session 12. Nov 20, 21
*Nov 22 - Nov 28 Fall Recess
Session 13. Dec 4, 5
*Launch: Jan 15, 9 a.m. - 1 p.m. 
Classes:
Session 1. Jan 22, 23 (Face-to-Face)
Session 2. Feb 5, 6
Session 3. Feb 19, 20 (Face-to-Face)
Session 4. Mar 5, 6
Session 5. Mar 19, 20 (Face-to-Face)
*SF State Spring Break Mar 21 - 27 (Tentative)
Session 6. Apr 2, 3
Session 7. Apr 9, 10 (Virtual Research Symposium: Saturday, Apr. 9, 9 a.m. - 6 p.m.)
* Apr 22 - Apr 25, AERA Conf. San Diego
Session 8. May 7, 8 (Longer break between sessions)
*EdD Recognition Ceremony: Saturday, May 14, 2022
*QE 5/31
*Incoming Student Orientation: Saturday, 6/18
Classes:
Session 1. June 4, 5 (Face-to-Face)
Session 2. June 11, 12 (Online)
Session 3. June 25, 26 (Online)
Session 4. July 9, 10 (Online)
Session 5. July 23, 24 (TBD)
*Incoming Student Orientation: Saturday, 6/18
*Semester Launch All Students: 8/20, 9 a.m. - 12:30 p.m.
Classes:
Session 1. Aug 27, 28
Session 2. Sept 10, 11
Session 3. Sept 24, 25
Session 4. Oct 8, 9
Session 5. Oct 22, 23
Session 6. Nov 5, 6
Session 7. Nov 19, 20
*11/21-11/25 Fall Recess
Session 8. Dec 3, 4
*Semester Launch All Students: 1/21, 9am-12:30pm
Classes:
Session 1. Jan 28, 29
Session 2. Feb 11, 2
Session 3. Feb 25, 26
Session 4. Mar 11, 12
Session 5. Mar 25, 26 (end of SFSU Spring Break)
Session 6. Apr 1, 2
* 4/13-4/16, AERA Conf. Chicago, Illinois
Session 7. Apr 22, 23 (Research Symposium, 4/22)
Session 8. May 6, 7
*EDDL Graduation: Saturday, 5/13
*QE 5/30
*Incoming Student Orientation: Saturday, 6/17
Classes:
Session 1. Jun 3, 4
Session 2. Jun 10, 11
Session 3. Jun 24, 25
Session 4. Jul 8, 9
Session 5. Jul 22, 23