Tom Baur
Tom Bauer is entering year twenty-three of teaching, all in the east bay where he was born and raised. He has taught multiple subjects, grades six through twelve, teaching middle school math and history in the coming school year. He is a graduate of San Francisco State University and holds a master's degree from Holy Names University's School of Education where he conducted participatory action research focused on Dr. Chris Emdin's Reality Pedagogy.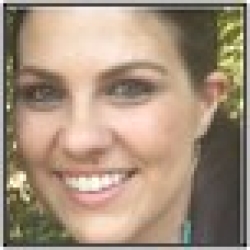 Emily Borg
Emily Borg is an educator with experience in youth development, community organizing, and policy advocacy. Emily has both a BA in Community Studies and a Master's in Education, from UC Santa Cruz. Her research interests include healing-centered organizing, participatory action research, race & racism, transformative justice, and the punishment of youth trauma. Emily has been a youth program coordinator, policy & resource director, and regional connector to build and strengthen relationships between organizations working to address issues such as criminalization, incarceration, racism, zero tolerance discipline, and school police.  
Emily grew up in the Bay Area, then lived in the Central Valley and worked in Stockton for 3 years. She returned to Redwood City in late 2017 to be closer to family after her husband Manny suffered a spinal cord injury resulting in quadriplegia and she became his primary caregiver. This experience has ignited her interests in an additional sphere of research related to caregivers, long-term care workers, spinal cord injury, disability, healthcare, healing and education.  
Emily was a mentor and close friend of a young man named Brandon who was killed by gun violence. She is committed to carrying forward his vision and legacy by working closely with his mom Lecia to support and fulfill her dream of founding Be Smooth, Inc., an organization in Stockton that fosters school communities where youth and families heal, grow and create change.  Through the EdD program, Emily aims to develop research, evaluation, and educational leadership skills that strengthen her ability to support the work of this organization and contribute to the field of education and youth organizing.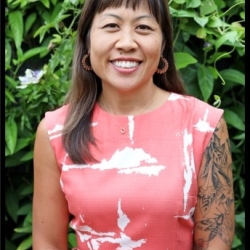 Jamie Marie Chan
Jamie Marie Chan has been teaching and supporting future STEM teachers at the Center for Science and Mathematics Education (CSME) at San Francisco State University since 2008. Prior to CSME, her research focused on the evolution of marine invertebrates at the California Academy of Sciences and K-12 science education as an assistant researcher and lecturer in the SFSU Biology department. In the SF Unified School district, various Bay Area community colleges, and San Francisco State University, Jamie has taught science, art and horticulture to over 3,600 students ranging from preschool to adult, the majority of whom identify as immigrant, low-income, and first-generation students of color. Her work is rooted in helping her fellow people of color gain confidence in STEM literacy, no matter their career trajectory.  In 2017-2018, she received the College of Science & Engineering Service Award in recognition of her commitment, and support for STEM teaching and food justice both academically and in the Asian immigrant community.
Jamie is active in the San Francisco urban agriculture movement. Trained as a University of California Cooperative Extension Master Gardener, she co-manages a local food security garden, owns a landscape design company, teaches horticulture, and supports policy around food sovereignty in San Francisco. Her current research focuses on integrating STEM teaching, social justice and climate issues in K-12 settings. Jamie received a B.S. in Marine Biology, and earned her Master's in Science (focus on evolution and science education) from SF State.
She is a fourth-generation native and resident of San Francisco. She lives with her partner of 21 years, two children, chickens and honey bees in the Merced Heights neighborhood. Jamie has also spent the last 14 years supporting small business and independent artists through the production of art festivals and small business conventions. Her lifelong goal is to keep the spirit of San Francisco alive by conserving the diverse ecosystems, neighborhoods, and arts culture that make this city unique.
Danny Chau
Danny Chau is a first-generation college graduate who immigrated to the United States at a young age. Danny grew up in San Francisco attending the SF Unified School District, City College of San Francisco and San Francisco State, where he is currently employed. He has over a decade of experience in the field of education working with students from preschool-age through college level. He holds a bachelor's in Child and Adolescent Development with a concentration in Youth and Families, and a Master's in Education focused on Equity and Social Justice from San Francisco State University. 
Over his 6 years of professional service, he has worked to support undergraduates in academic advising, program coordination, and instruction. Currently, he is the Business Academy Coordinator for the Metro College Success Program at San Francisco State University.His research interests are focused on studying models of college and workforce readiness in first-generation immigrant students through: 1) service for their families such as translation and filling out forms,  2) service learning, and 3) mentorship for students as they transition to higher education.
When he is not working, you will often find Danny volunteering in the community, practicing his accordion, or catching the latest movie release.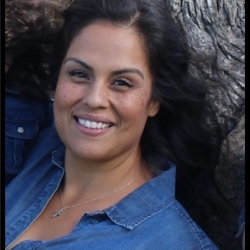 Kelly Fletes
Kelly A. Fletes has over nineteen years of experience in the community college system in the EOPS program at Monterey Peninsula College. Transitioning from student then classified staff member to a tenured faculty, she holds a passion for serving students from marginalized communities. As a transfer student from MPC, she completed her undergraduate degree at UC Santa Cruz, then graduated from San Jose State University with a Master's Degree in Educational Counseling with a Pupil Personnel Services credential.  As a counselor in the EOPS program, Kelly has developed programs that have proven to increase the access, retention, and completion rates of first-generation college students, migrant populations and members of her community. Her most recent role in student services is as Coordinator/Counselor implementing the first HSI Title V grant at MPC. As the HSI Coordinator/Counselor for the First Year Experience (Ready, Set, Transfer) program, she will lead efforts to increase Latinx transfer rates to the CSU/UC system and to create an equity-based transfer culture at MPC.  
Kelly's research interest is strategic programming and administrative planning that develops enriching partnerships between HSI community colleges and four-year institutions to promote advancement of Latinx students and other underserved populations.  Kelly holds great admiration for the community college system that embraced her as a first-generation re-entry student and former teen mom. As an educator she has been able to change the lives and trajectory of so many students who would have not been able to navigate higher education. Still, her greatest accomplishment was witnessing her son, Giovanny, graduate with his BA in Communications from Sacramento State University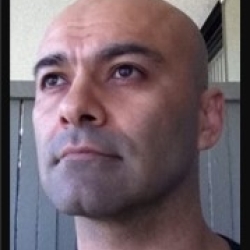 M. Ricardo Flores
A first-generation college student, M. Ricardo Flores is currently the instructional technologist at Skyline College where he began his college career in 1988 in the EOPS Program. He has held various positions in the San Mateo County Community College District. Currently, his research interests lie at the intersection of four main areas; educational technology, professional development, student equity, and social justice. He is specifically interested in investigating how college students from marginalized and underserved populations utilize technology for self-agency and self-advocacy. He is intrigued by the emerging challenges and opportunities the Covid-19 crisis brings about for educators and students and how technology and leadership can help create equitable experiences in the new normal. He is also interested in all things related to instructional design and technology (IDT) or instructional systems design (ISD) as it is also known and how this field of practice will evolve to meet the needs of teachers and students post 2020. At the end of the day, M. Ricardo's raison d'être is to help make the world a better place.
A McNair Scholar at CSU East Bay, M. Ricardo received a Bachelor of Arts in Liberal Studies with a minor in Online Teaching & Learning. He also earned a Master of Arts degree in Education from Stanford University's Learning Design and Technology Program. M. Ricardo is an animal lover and enjoys traveling, meeting new people, reading epic novels, and rolling on the mats training jiujitsu.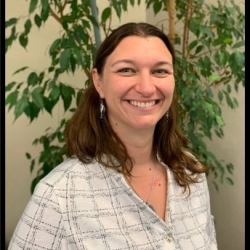 Pamela Galano
Pam has been working in education since 2003 and has always been an advocate of students. She currently is the principal of an alternative high school and postsecondary program. She previously was a PK-5 principal, K-8 vice principal, and a middle school math and leadership teacher. Her parents immigrated from Croatia to strive for greatness for their children. She is a first-generation college graduate. She earned her BS in Liberal Studies and a Multiple Subject teaching credential from Cal Poly, San Luis Obispo in 2003. She then received her master's degree in Educational Leadership and an Administrative Credential from San Jose State University in 2011. She is excited to continue moving up north within the CSU system at San Francisco State to earn her EdD and become the first in her family to become a doctor! Her research interest is to learn from students how their educational histories lead them to an alternative high school in order to then find the commonalities and patterns that may help us improve the educational experience for these typically voice-less students. Outside of work and school, Pam enjoys spending time with her two sons, ages 2 and 7, and her husband (they've been together for over 20 years!). In the little "down" time that she gets, Pam enjoys playing ice hockey in an all-women's hockey league in San Mateo and watching TV with her husband.
Ashlee Gutierrez
Ashlee Gutierrez (she/her) just began a new role as the Equity Coordinator for SRVUSD after serving as a Founding School Leader for the last 5 years. During her tenure in school leadership, she focused on cultivating culturally sustaining spaces for students and staff of color; designing schoolwide systems and policies that institutionalize equity; and curating learning experiences full of authentic joy and rigor.
Her research interests include examining the role of white-passing women of color in resistance movements by focusing on how their proximity to power impacts the effectiveness of their strategies. Ashlee has a master's in Urban Education from Holy Names University where she studied the relationship between teacher sustainability and student achievement.
Ashlee is a southern California transplant living in the East Bay with her partner, Tom, who is also a student in this program. When she's not reading articles, you can find her hosting friends for game nights and themed parties.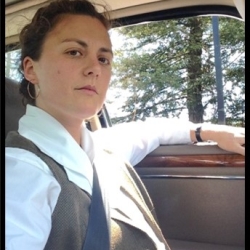 Tatiana Harrison
Tatiana Harrison's degree in Communications from Northwestern University led to a decade working as a public radio reporter in Latin America, based in her mother's native country of Peru. The next decade she was privileged to enter the world of system-impacted youth in Sonoma County, California. For four years, she was director of Voice of Youth at NPR's KRCB , where young people worked with her to create broadcast-quality radio stories. She then went on to long-term substitute placements in the Alternative Education department, teaching expelled students at designated sites and adjudicated students at the Juvenile Hall.
In the next (and current) decade, she has been hitting the books to become the best teacher ever for her students and students like them around the world. At Alliant University, she was awarded a master's in Education and trained for her Single Subject English teaching credential. The day this credential became Clear was a very great day for her and the many (patient!) mentors and supporters who helped along the way. The Santa Rosa Junior College, Sonoma County Library and other agencies have long been contracting her to teach Literature, ESL, College Skills and High School Equivalency in Sonoma County's detention facilities. In addition to this contract work, during the school year she is a classroom teacher at the Juvenile Justice Center and in the summer, she can be found on the Junior College campus, teaching Yearbook and Anthropology for the Adelante Migrant Ed summer school.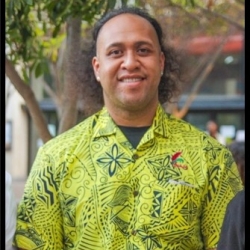 Wesley Hingano
Wesley's career background is in the educational field, specifically serving the Pacific Islander communities in the Bay Area. Currently, Wesley is a Case Manager working for Oakland Unified School District (OUSD), where he supports students to be successful at Oakland High School. Wesley is also the Chair of the Laurel United Methodist Church Education Committee, where he works towards equitable access to education for Tongan youth in Oakland, California.
Wesley earned both a bachelor's degree in Business Management and a master's degree in Education from Patten University in Oakland.  His research interest is redefining achievement for Pacific Islander community and identifying successful educational support programs with a focus on Pasifika Arts for Pacific Islander students in OUSD.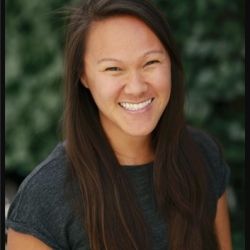 Larissa Hsia-Wong
Larissa Hsia-Wong is a kindergarten teacher at Presidio Hill School in San Francisco. Her background is in lower elementary education and ELL, and she has been an elementary school educator, academic language specialist, coach/teacher trainer, and administrator for over ten years in independent schools in San Francisco and in Taiwan, and in local schools in Togo, West Africa where she served as a Peace Corps volunteer. Larissa is passionate about empowering our youngest learners and is especially interested in investigating how storytelling can be used to help young students leverage their experiential knowledge to develop critical consciousness and build community while engaging with issues regarding race, class, sexuality, and human rights. Larissa holds an Ed.M. in Human Development and Psychology from Harvard University Graduate School of Education and a B.A in Chinese and Psychology from Georgetown University.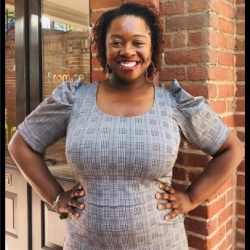 Philonda Johnson
Philonda is an educator committed to supporting the development and success of school leaders. Her specific passion is related to working with women of color principals who are navigating the intersection of race and gender in their high-pressure leadership roles. Philonda is honored to serve as Managing Director of Schools for KIPP Bay Area Schools, where she supervises five principals for the charter school network and also trains emerging school leaders. She has worked with KIPP for 13 years.  
After graduating with a Bachelor of Arts in Psychology from Trinity Washington University, Philonda joined the 2005 Houston Teach for America Corps. She taught pre-kindergarten for two years, and in 2007, Philonda joined KIPP DC LEAP Academy as a Founding Lead Teacher.  She then served as Founding Principal at KIPP DC: Discover Academy for eight years prior to moving to California. During her time as a school leader, Philonda earned her Master of Science in Leadership with a concentration in Adult Learning from Northeastern University. Her research interests include Black women Principals, the impact of leadership coaching on leader effectiveness, and the role of mindfulness and self-care practices in leader self-efficacy.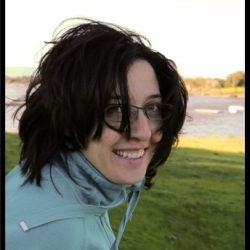 Gokce Kasikci
Gokce Kasikci (a.k.a. Blue) started her teaching career as an ESL teacher at Bilkent University in Turkey. After receiving her MFA in Multimedia from San Diego State University, she practiced as a designer at an advertising agency, then free-lanced, and finally went back to teaching. She has taught graphic design both as a full-time faculty and adjunct faculty at 2-and 4-year higher education institutions and has also taught at the graduate level. Her research interest lies in immigrant women's success at higher education, focusing primarily on community colleges.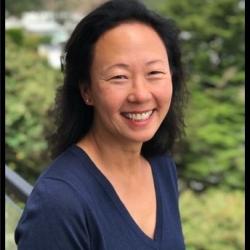 Debby Lu
Debby has spent her professional career working to strengthen accountability of public programs.  She served in state government as Assistant Chief of the Massachusetts Office of the Inspector General, and in local government as a Principal Administrative Analyst for the City and County of San Francisco.  After many years as a management consultant for KPMG Consulting and BearingPoint, Debby founded her own consultancy dedicated to public sector clients, and has since worked to enhance the efficiency and effectiveness of agencies such as the California Department of Education, City College of San Francisco, Washoe County (Nevada) School District, California Student Aid Commission (EDFUND), and the Hawai'i Department of Education.  
Debby's research interest focuses on measuring the extent of private fundraising at public schools, analyzing the impact of donated funds on educational opportunity in order to recommend policies to ensure the true cost of public education is accounted for in budget debates.  Her interest in this research  arises from her experience as a board member of the San Francisco Education Fund—a nonprofit working to reduce the opportunity gap in local schools—and as a parent fundraiser for her children's public schools.  After immigrating from Taiwan to Southern California at the age of four, Debby attended public schools in Los Angeles and Orange County, college at Stanford University, and graduate school at Harvard University's Kennedy School of Government.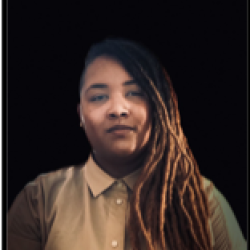 Bucket Manyweather
Bucket Manyweather is a Student Engagement Specialist in the Black Unity Center at SF State, where they work to provide holistic academic and social support to Black Students. They are a faculty in Ethnic Studies at both California State University East Bay and SF State, where they teach courses on experiential learning, queer communities, and Latinas in the United States. Bucket has worked in all three higher education public school systems in California. Their research interests include balancing critical race theory and anti-deficient framings, decolonizing research methodology, and mapping student persistence.
Bucket's personal interests include making bowties (poetic-apparel.weebly.com) and running an Instagram for their cat, Comrade (@comrade_purrs). Bucket holds a Bachelor of Arts in Ethnic Studies with a concentration in Black Studies from California State University East Bay and a Master of Arts in Higher Education Student Affairs from University of San Francisco.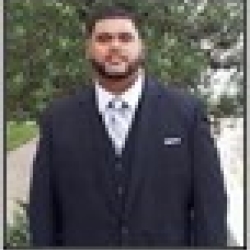 Steven Petelo
Steven Petelo is currently an adjunct professor at College of San Mateo (CSM) for Project Change, a unique pioneer community college support program in California that provides wrap-around student support services, direct access to post-secondary education for incarcerated youth, and in-person college instruction inside juvenile youth facilities.  In addition, Steven is a mentor for the Mana program at CSM, a transfer support program aimed at Pacific Islander-American students that focuses on specialized retention support strategies needed for collegiate success.  With over 15 years of work experience in Juvenile Probation, Steven has seen great success in his previous life as a juvenile probation officer by leveraging his ability to relate and empathize with incarcerated youth.  During that time Steven began to witness how at-risk, underprepared, and underrepresented students excelled while they were incarcerated due to the controlled environment they were in. Steven's research interest is in helping previously incarcerated Pacific-Islander youths' transition through college and into society using education as a key to success. Steven holds a Bachelor of Science in Kinesiology from University of La Verne.  He also holds a Master of Sciences in Criminal Justice from Boston University.  Steven is a first-generation Tongan-American and a first-generation college graduate.  He is also a proud husband and father to a spirited two-and-a-half-year-old boy who happens to be his mother's twin.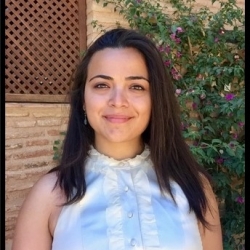 Edrina Rashidi
Edrina Rashidi joined the SFSU Education Leadership Program Fall 2019. Her research interests are centered in STEM educational equity, resource allocation and community college budgetary practices.  Edrina received her Masters from the University of Illinois at Urbana-Champaign in History (major field: Colonial Latin America), and her Bachelors from San Jose State University in Humanities with a minor in Spanish. Ms. Rashidi serves as Mission College's Mathematics Engineering Science Achievement (MESA) Program Director. Her favorite parts of the role are student advising, collaborating with faculty and students to design STEM supplemental instruction, and writing grants. At Mission, Ms. Rashidi takes part in shared governance through the College Budget Advisory Committee and the Student Equity and Success Committee, and was the former advisor of the Society of Hispanic Professional Engineers (SHPE) student chapter.
Previously, Edrina coordinated college and tutoring programming in the East Side Union High School District through the UCSC Educational Partnership Center program, San Jose Cal-SOAP. Additionally, she has served as part of the finance team at a tech startup, been a math tutor, and taught in an after-school program for educationally and economically disadvantaged K-12 students.
As first-generation, both to immigrate to the US and to earn a bachelor's degree, Edrina is passionate about creating education equity and poverty alleviation, especially through STEM education. As someone who studied abroad in three countries during college and graduate school, she works to create similar growth opportunities for the students she serves.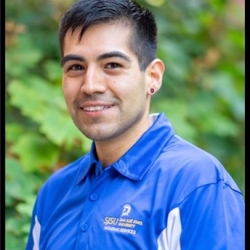 Roberto Renteria
Roberto Renteria currently serves as a Residential Life Coordinator in the University Housing Services Office at San Jose State University.  In his role, Roberto serves and supports first-year college students through the facilitation of programs and activities to foster a greater sense of belonging and academic success. Throughout Roberto's college and professional experience, Roberto has worked predominately in Residence Life and New Student Transition/Orientation Programs at multiple CSUs and in the Nevada System of Higher Education.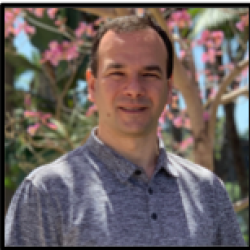 Hossein R. Saray
Hossein R. Saray is the Director of Software Development at Stanford University, Office of the Vice Provost for Teaching and Learning, where he works on the technology for graduate and professional education programs.  Ray is a San Francisco State University alumnus with a BS in Computer Science and MA in Educational Technology. He is passionate about STEM (Science, Technology, Engineering, Math) and has been leading efforts in providing open access to educational content such as Stanford Engineering Everywhere (https://see.stanford.edu) and Massive Online Open Courses (MOOCs) initiatives (https://online.stanford.edu).
Social justice invigorates Ray's passion for providing equal access to educational content, and he believes in inventing new ways to improve learning technologies to increase access.  He embarks on the EdD program to develop methods to increase knowledge sharing and public awareness of the impact of legislative policies on minority groups. This ideology has inspired his efforts in the Digital MEdIC app (https://digitalmedic.stanford.edu), which provides free health education for learners in the United States, South Africa, Rwanda, Uganda, and India.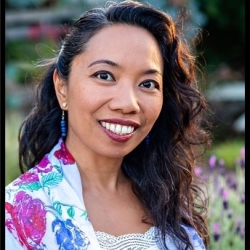 Ruby N. Turalba
Ruby N. Turalba has been teaching in the Health Education Department at San Francisco State University since 2010, integrating cultural humility, liberation education, and personal narratives to explore social and health inequities. She has been an ally to 1,500+ undergraduate students, many who identify as low-income, immigrant, and first-generation college students of color. In 2018-2019, she received the Faculty of Excellence in Higher Education and Civic Engagement department award in recognition of her dedication, commitment, and support for students both academically and personally. Her published works have focused on college students' understanding of oppression, identity and intersectionality; and pedagogy to support their learning and empowerment. She describes herself as an educator working for community, health, and justice.
Ruby proudly parents two children who attend San Francisco public schools. She is active in their school community, leading family engagement workshops and advocating for a Tagalog dual immersion program. Her current research interests include bilingual education, biliteracy, and positive identity development as forms of resistance to colonization and white supremacy culture. Ruby graduated from UC Berkeley with a BA in Psychology, and earned her Master in Public Health from SF State. Her most profound education was an extended personal sabbatical in the Philippines exploring her homeland's ancestry, culture, and traditions. She loves to cook fabulous meals with her spouse of 15 years and their two homebirthed and (previously) unschooled kids!