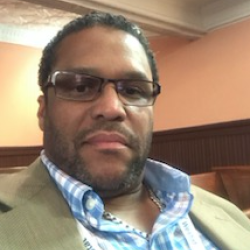 Richard D. Bridges
Richard Bridges works full-time for the City and County of San Francisco SFMTA as a Transit Supervisor.  This career path has allowed him to pursue my passion, which is to educate and improve the health of marginalized communities of color here in the Bay Area. 
Over the past 10 years Richard has volunteered at Positive Directions Equal Change and HealthRight360, both non-profits that operate in San Francisco providing substance abuse treatment services.  He has also completed internships at Stanford University's Center for Population Sciences Office of Community Engagement, San Francisco's Department of Public Health at San Francisco General Hospital, along with Bayview Treatment Services.
He spent 5 years at City College of San Francisco earning an A.A Arts/Humanities, A.S. Health Education along with Drug and Alcohol Certification.  He has a B.S. in Health Education from San Francisco State and a Master of Public Health from San Jose State Universities.  His research has included examining barriers to and facilitators of treatment of Hepatitis C among substance abusers.
Looking ahead, Richard is very interested in understanding ways to improve recruitment and retention of young people of color in higher education.  The immediate future includes lecturing at one of the many community colleges here in the Bay Area to examine first-hand some of the assets and challenges among this population. At some point Richard intends to develop a program or build upon one of the current programs that use evidence based practice, in the effort to recruit and retain young people that enter community college and move them into higher education.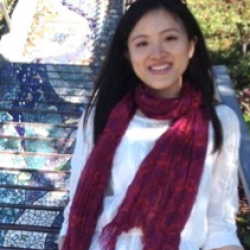 Melody Chen
Melody Chen has worked as a second language curriculum developer and ESL/Chinese language teacher at various universities in the U.S. and in China over the past decade. She is also experienced with working in study abroad programs and translating. Language and cross-cultural communication have been her interests since she was a child. She received two Master of Arts degrees: TESOL (Teaching English to Speakers of Other Languages) and Chinese, from San Francisco State University. Her current research interest is using instructional methods, such as drama techniques, in ESL/Chinese language classes to cultivate students' communicative competence, especially cross-cultural communicative competence, to prepare second language learners for the employment market and active citizenship nationally and internationally. Along with rapid technological change and increasingly diverse populations, from years of working with second language learners and living overseas, she believes that cross-cultural communicative competence may be an important key in transforming second language classes.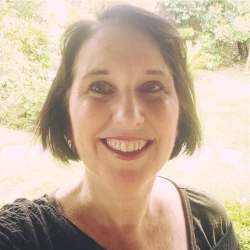 Dayamudra Dennehy
Dayamudra Dennehy is an ESL Educator working in the California Community College District at CCSF and at The Online Network of Educators (@ONE). Her name, "Dayamudra", means "Gesture of Compassion". In addition to her work at CCSF, Daya leads an educational non-profit, Jai Bhim International, which serves traditionally-underserved Dalit youth in Kerala, India. She am interested in body-based learning, humanized technology and wellness and is committed to social justice, inclusivity and radical resilience. Daya earned her BA in Asian Studies from Connecticut College and spend her junior year abroad at Doshisha University in Kyoto, Japan.  She has an MA in Education with an ESL emphasis from SF State and attended an intensive Spanish Program at Universidad Nacional Autónoma de México.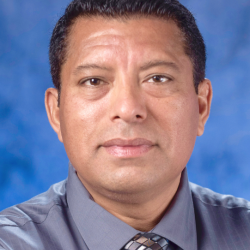 Isauro Escamilla Calan
Isauro M Escamilla Calan holds a Master's degree in Education with a concentration in Early Childhood.  He works as an early childhood educator in a dual language learning program for the San Francisco Unified School District. For the last four years he's been adjunct faculty at SF State, where he teachers undergraduate courses on children's second language acquisition, classroom observation and assessment, and teacher inquiry in early childhood settings. As an author he has contributed chapters to different books on teacher research in early childhood education, documentation of young children's learning and the role of nature in urban preschool programs. For the last ten years he has served on the editorial advisory board of the peer-reviewed NAEYC journal Voices of Practitioners. In 2016, he was elected to a four-year term as a member of the Governing Board of the National Association for the Education of Young Children.  NAEYC promotes high-quality early learning for all children, birth through age 8, by connecting practice, policy, and research.
Isuauro is interested in studying in depth the correlation between teacher inquiry in early childhood classrooms and the usage of Learning Stories as a valid strength-based evaluation tool to observe and support children's educational goals.  his current goal in research is to examine the implications of using Learning Stories as an innovative observation and documentation practice to improve practice and meet QRIS and DRDP requirements in California.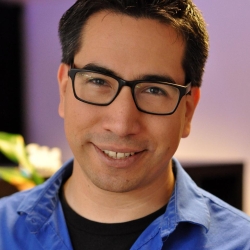 Mathew Espinosa
Mathew Espinosa is Program Specialis for Educational Equity in the Elk Grove Unified School District. He also currently serves as Chair of the Language Collaborative for the National Council of Teachers of English. A life-long advocate for multilingual learners, Mathew specializes in second language acquisition and teaching. He has been a teacher, instructional coach, program coordinator and administrator at the elementary, secondary, university, district, and county levels in California, Hawaii, Tennessee, Hong Kong, and Chile.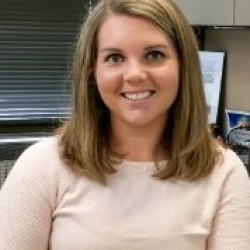 Samantha Kessler
Samantha Kessler has built a career in higher education over the past decade, working in both the public and private sector, on both the east and west coasts. She is a first generation student, originally from Pennsylvania, but now a Bay Area resident for nearly 6 years. She earned a BA in Sociology and Spanish, with a minor in Women's Studies from East Stroudsburg University, and an MA in Sociology from Lehigh University. During graduate school, she worked with the United Way, a non-profit agency, on a grant to improve literacy and student outcomes at a local elementary school. This fellowship provided hands-on experience in applied research related to socioeconomic issues impacting education. During this time, she developed a passion for working to improve education, with particular interest in eliminating achievement gaps of traditionally underserved student populations. This experience led to her first institutional research position at Warren County Community College in New Jersey, followed by another IR position at Henley-Putnam University, an online for-profit University based in San Jose.
Currently, Samantha is Director of Institutional Effectiveness at Chabot College in Hayward. She also has teaching experience as an adjunct instructor of Sociology for several years, teaching both online and face-to-face formats. Her current research interests include policy and implementation regarding online instruction at the community college. She is also interested in the role of social and cultural capital in the success of online students, with a focus on first generation students.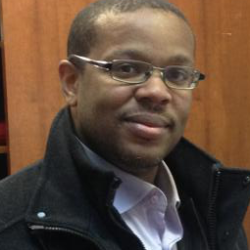 Andrew King
Andrew King is a tenured professor at City College of San Francisco (CCSF). As a member of the basic skills sector of the English Department, he has taught hundreds of students enrolled in various programs at CCSF, including the Latina/o Service Network and the African American Scholastic Program. His professional work in and for the English Department focused mainly on tutoring, assessment, project-based learning and curriculum development. Most recently, he served as the Dean of Student Affairs & Wellness until recently resigning to focus on his family and on his educational goals. Andrew's educational and professional career is rooted in his upbringing in, and love for, the Bay Area. Born in San Francisco but raised in Richmond, California, he attended El Cerrito High School. Andrew earned a Bachelor's in English, with a minor in Technical and Professional Writing, from San Francisco State University (SFSU). In Spring 2003, Andrew graduated from the English Composition program at SFSU, earning his Master's degree, and he later earned a Certificate in Post-Secondary Reading and a Certificate in Teaching Secondary English from SFSU. While enrolled in the English Composition program, Andrew started his teaching career at SFSU in early Fall 2002 as a lecturer in the English Department., where he taught basic skills and transfer-level courses. In 2006, after teaching at a number of different schools, he was hired as a tenure-track instructor at CCSF. His current research interests include learning about the socio-cultural and ecological structures that adversely affect community college students' conduct in the classroom.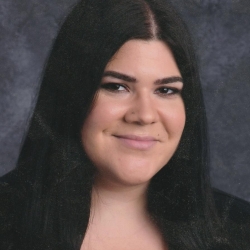 Elizabeth McDonagh
Libby McDonagh is an English teacher at College Park High School in the Mount Diablo Unified School District. She has previously taught high school students in Pittsburg and Vallejo. Beyond teaching a curriculum, Libby has focused her career on improving student achievement through developing social and emotional skills, growth mindset, and critical thinking. She is dedicated to promoting equity in her classroom through culturally responsive pedagogy and teaches with novels that reflect various cultures and often focus on social justice issues. Libby has served as English department lead, instructed student intervention, and served on the Student Services Leadership team to ensure equity in student disciplinary procedures. Her research interests include the efficacy of Project Based Learning, culturally responsive pedagogy, and student choice in improving learning outcomes for low-income students. Libby holds a Bachelor of Arts in English and a Bachelor of Arts in Sociology from the University of California, Davis, as well as a teaching credential and Master of Arts in Teaching from St. Mary's College of California.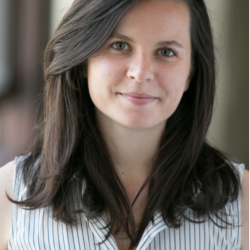 Ellen Murray
Ellen Murray currently serves as Program Director for the Promise Scholars Program at Skyline College. In this position, Ellen oversees the replication and expansion of a student support model, the City University of New York's (CUNY) Accelerated Studies in Associate Programs (ASAP), at Skyline College. The ASAP model has proven to double 2-year and 3-year graduation rates, and Skyline College is the first California community college to replicate the model.  Prior to Skyline College, Ellen served as Director of Programs at Meritus College Fund. Originally from New York State, Ellen began her career in higher education within the CUNY system, supporting students for over seven years at Hunter College's Roosevelt House Public Policy Institute, and then at City College's Colin Powell School for Civic and Global Leadership.  Ellen holds a M.S. from Hunter College, and a B.A. from New York University. In San Francisco State University's Ed.D. program, Ellen hopes to evaluate the efficacy of the ASAP replication in California community colleges, and compare with other comprehensive student support models being used to increase student persistence and graduation rates throughout the state's community college system.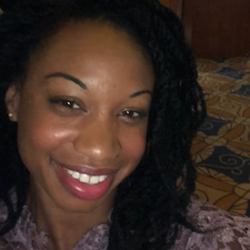 Iris L. Phillips
Iris Phillips has worked for Gateway Public schools as Director of Enrollment for over 10 years.  She is currently the Boys and Girls Club of San Francisco Club House Director for Gateway Public Schools.  In this role, she manages the partnership between Boys and Girls Club of San Francisco and both Gateway Middle School and Gateway High School. She and her team of youth development workers focus on equitable outcomes, particularly for marginalized youth.  In her work, Iris seeks to ensure that students graduate with skills, habits, and knowledge necessary for academic and personal success in college and beyond.  Iris holds a Bachelor of Arts Degree in psychology from the City College of New York and a Masters of Science in organizational psychology.  Her research interests include equitable outcomes for marginalized youth through a holistic perspective, and outcomes of individualized education.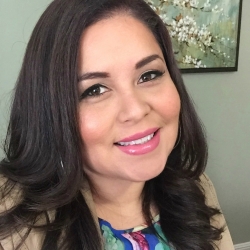 Yohana Quiroz
Yohana Quiroz is the Chief Operations Officer at Felton Institute, a non-profit agency in San Francisco where she is responsible for leading the Children, Youth, Family and Transitional Age Youth Divisions which include: early care and education, early intervention and inclusion, behavioral/ mental health, and wrap-around family support programs. She leads a fiscally and operationally sound division, which serves approximately 700 clients, includes 155 staff and a budget of $9.8 million dollars of City, State and Federal contracts and small / large grants from foundations and private donors. In addition, Yohana is a Lecturer in the Child and Adolescent Department at San Francisco State University and is involved in several local committees influencing public policy in early care and education and local and statewide investments. She currently serves as the Chair of the San Francisco Office of Early Care and Education, Citizens Advisory Committee.  Yohana has dedicated the last two decades working at Felton and with other youth serving organizations. She has track record of delivering organizational impact through accountability, shared leadership, and transparency. 
Her research interests include how job embedded, culturally, community responsive and social justice focused coaching/leadership development practices and higher education programs can support to develop the next generation of early care and education leaders to accelerate organizational / educational change and growth, and to drive and lead change in policies in urban settings serving vulnerable and underrepresented populations. Yohana holds a Bachelor of Arts degree in Child and Adolescent Development, with a concentration in Early Childhood Education, from San Francisco State University and a Master of Arts degree in Organization and Leadership in Education from the University of San Francisco.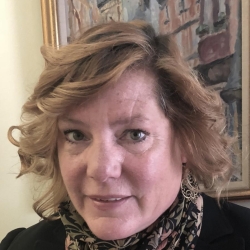 Gwendolyn Rehling
Gwendolyn Rehling is currently the principal of Bohannon Middle School in San Lorenzo, California, which serves approximately 800 students. Gwendolyn has worked as an English teacher, instructional coach and administrator throughout the United States, working primarily in urban, Title I schools, and has developed an interest in researching the causes of disproportionality in the overlap of students with disabilities who are also English language learners. Gwendolyn received her Bachelor of Arts degree in Comparative Literature and History with a minor in Italian from Indiana University (Bloomington) in 1997. Realizing this degree would only get her a job bartending, she then received her Master of Arts in education from Johns Hopkins University in 2002. She is thrilled to be back in her native San Francisco and continuing on her educational journey.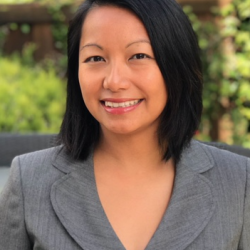 Rochelle Reodica
Rochelle Reodica is the Director of Upper Elementary and Middle school for Marin Horizon School. Previously, she was Director of Learning Services at University High School in San Francisco. She has a BS in Therapeutic Recreation/Applied Exercise Science from Ithaca College and she received an Ed.M. in Special Education and MSW in Non-Profit Management from Boston University.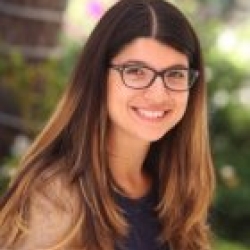 Sylvia Rodriguez Douglass
Sylvia Rodriguez Douglass is the Upper School Universal Design for Learning Coach at San Francisco Day School.  Her background is in special education, and she has been both a learning specialist and special educator for the past nine years in private and public schools in San Francisco and New York City. She is passionate about fostering truly inclusive learning environments and is especially interested in studying ways to make foreign language instruction accessible for students with language-based learning disabilities. Since moving back to her hometown of San Francisco three years ago, Sylvia has enjoyed jogging with her dog along the beach, reading, and trying out great new restaurants around the city. She holds an MA in Special Education from Hunter College and a BA in Childhood Education & Special Education from NYU. She is thrilled to be joining SF State this fall and is looking forward to further developing her understanding of issues of equity and inclusion, particularly for students with disabilities.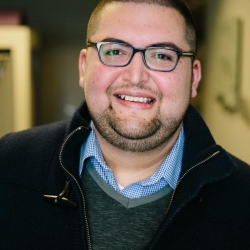 Christian Rubalcaba
Christian J. Rubalcaba is an award-winning educator and school administrator who has devoted his life and profession to ensuring students receive a global, 21st-century, equitable education that is at once culturally relevant and academically challenging.  Christian began his trajectory in public school education in 2010 as a Teach for America corps member serving as a bilingual elementary school teacher in downtown San José, CA. He was a 5th grade bilingual teacher at Olinder Elementary (TK-5), a part of San José Unified School District, from 2010 to 2015. 
Currently, Christian is Principal of Laurel Elementary (TK-5) in the San Mateo-Foster City School District.  He is the recipient of the 2014 White House Hispanic Teacher Recognition, the 2015 Olinder Teacher of the Year, the San José Silicon Valley Chamber of Commerce 2015 Teacher of the Year, and the 2018 Franklin-McKinley School District Administrator of the Year – ACSA Region 8. 
Christian earned his BA at Purdue University, MA at Harvard University, and bilingual multiple subjects teaching credential at Loyola-Marymount University. Also, he earned National Board Certification in Literacy: English Language Arts through the National Board Resource Center at the Stanford Graduate School of Education. As a doctoral student in the Ed.D. program at SFSU, his research interests include boosting the academic achievement of English Language Learners, the benefits of Latinx school leaders in urban school settings, and the ever-evolving concept of educational equity in the age of technology and modern science.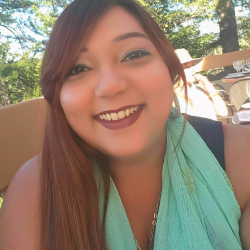 Candice Sawyer
At a very young age, Candice Sawyer realized that the only way to truly attain social equality is through education and building her critical awareness. She strived endlessly, as an immigrant to become a first generation college student. She acknowledges that her higher education created opportunities for her that would've never been possible if she did not get a college degree. Candice came from nothing, but still made something of herself. She became a role model for her younger cousins who began to envision and dream that college, and a "good life" was within their grasp as well. Hence, began her journey in education. In order to encourage and motivate other children plagued by social inequity, Candice became an educator with the mission of changing lives, helping the younger generation obtain a higher education. She inspires her students to break the cycle of social oppression, and stigma that follows all students of color.
Currently, Candice works as the Director of a charter middle school in Vallejo, California. She is happy to serve her community, and to be able to work with a student demographic with high E.L Immigrants and African- American population of children who remind her of herself as a teen. She has been educator for thirteen years, and has professional experience as a Vice-Principal, Department Chair, P.L.C Lead, Academic Advisor, Instructional Coach, Mentor, and as a Teacher. Candice has a Masters of Arts in Education Administration with an active Administrative Credential, a Single-Subject Teaching Credential, and a Bachelors of Science degree in Business Administration with a Minor in Political Science, completing all her collegiate work from San Francisco State University. She is very excited to return to her alma mater to complete her Doctoral in Educational Leadership, and to finish a final step in her personal learning journey that will allow her to begin a whole new chapter in her life. Candice aspires to open her own charter school after her doctoral degree. She is in the planning phases of conceptualizing an urban inner-city performance arts based charter school, and hopes that the doctoral program will help her actualize transformational educational reforms to achieve social equity among various sub-groups of children. Candice seeks to create educational opportunities for her students with the vision that education can and will change their lives, just as it has changed her life.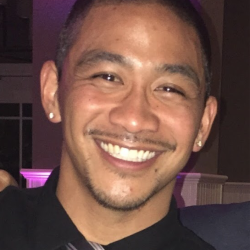 Florentino Ubungen
Florentino Ubungen currently works at SF State as an International Student Advisor working with F-1 International students at California Community Colleges that plan on transferring to SF State. In this role, he has worked on developing outreach strategies for recruiting community college international students, he advises students on the CSU admissions process and give presentations on behalf of the University.  
Florentino graduated with his bachelor's degree from SF State in Liberal Studies and graduated from San Jose State University with a Master's Degree in Educational Counseling. He has been working in higher education for 10 years at a variety of community colleges in the Bay Area. He was an Instructor at CCSF. At Skyline College, he re- established the Outreach and Recruitment Program and served as an Interim Director of Student Life at College of Alameda. 
His research interest is centered around recruitment and retention for students from marginalized communicities as well as internationsl students. He also likes long walks on the beach, going to concerts, traveling, all Bay Area sports, and eating anything that is yummy.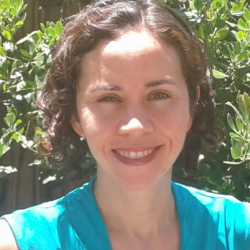 Julie Yick-Koppel
Julie Yick-Koppel is a social studies teacher from San Jose, California. She has taught and directed educational programs in highly diverse communities throughout California, Mexico, and Puerto Rico. She currently teaches at Mountain View High School and is the district lead teacher for a new Social Justice course.  In this capacity, she has designed curriculum, conducted outreach to districts across the country, and collaborated with district administration to gain University of California course approval. She collaborates closely with the Bilingual Community Liaison to help provide Spanish language support for Latino families and disseminate information about immigrant support services. She has also directed literacy support programs for academically at-risk students and currently serves as a union representative. 
Julie is passionate about international education, and has taken on leadership roles in the education and non-profit sectors. While living in Oaxaca, Mexico, she directed youth programs in rural, indigenous communities, carried out research and evaluation of sustainable development programs, and taught political science at the Universidad Vasconcelos. While living in Puerto Rico, she taught with Upward Bound and carried out research about Afro-Caribbean dance and culture. Her research interests include culturally sustaining programs to support immigrant students, community cultural wealth theory, and education policy reform to enhance equity. Julie holds a Bachelor of Arts in government from Harvard University and a Master of Arts in Education from Stanford University.  She is excited to be joining the EdD cohort at San Francisco State.