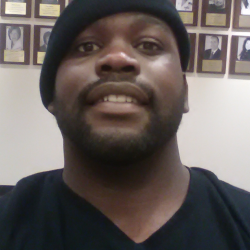 Ishman Anderson
Ishman Anderson is a Program Coordinator with Mathematics Engineering and Science Achievement (MESA) at University of California, San Francisco (UCSF) working with underrepresented students. He is a first generation college student who grew up in West Oakland, and was a 2007 graduate of McClymonds High School. 
Ishman has spent over 9 years dedicating himself to guiding underrepresented students in K-12 and at the collegiate level including serving as a Mentor/High School Counselor for the UCLA Vice Provost Initiative for Pre-College, and then as an academic counselor for the Educational Opportunity Program (EOP) at California State University, East Bay (CSUEB). At CSUEB, he started the My Other Brother (M.O.B.) Black male initiative, aimed at increasing college access and retention for Black males, and currently partnering with CSUEB, McClymonds High School, and West Oakland Middle School.
Ishman's research interest includes cultural relevancy, cultural capital, critical race theory, and hip hop pedagogy. His research agenda strives to connect hip hop culture, unity and the impact of authentic faculty/staff relationships on Black male success, with a particular interest in the notion of "Black Authenticity" and authentic Black leadership.
Ishman has bachelor's degree from UC Davis in Sociology major and double minor in Education and Chicana/o studies and a masters' degrees in Higher Education, Student Affairs from UCLA.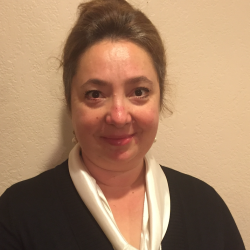 Milena Angelova
Milena Angelova is a planning and research analyst at Cañada Community College, a part of San Mateo Community College District. She evaluates the effectiveness and impact of student academic support programs offered through a multitude of Title III and Title V grants. Milena is passionate about bringing innovation to campus life and bridging the gap between cutting edge education research and education practice. Milena's research interests revolve around the design and implementation of new education programs aiming to increase academic success and retention of underrepresented student populations. She is a lifelong learner and hopes to inspire a love for learning in others. Milena holds both bachelor and master degrees in Aerospace Engineering from Istanbul Technical University and a Ph.D. in Computational Plasma Physics from University of Nevada, Reno.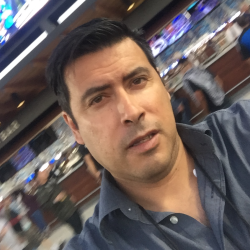 Jesus Angulo
Jesus Angulo is a lecturer at Mission College in Santa Clara and an educator at a South Bay School. He also holds a Behavioral Intervention Certificate Santa Clara County Office of Education. He works closely with the Santa Clara County District Attorney on Truancy with DAAC. His research interests are broad and include cultural responsive pedagogy, Latino identity formation, intracultural bullying, school-based restorative justice practices.
Jesus holds a Bachelor of Arts in Spanish, Master of Arts in Counselor Education, a Master of Arts in Mexican American Studies, and a Pupil Personnel Services Credential, all from San Jose State University.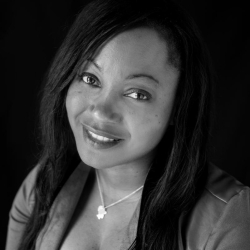 Denicia Carlay
Denicia Carlay oversees the first year field internship placements of students in the Masters of Social Welfare program at UC Berkeley as she currently serves as a field consultant and lecturer in the Social Work Department at Cal. Denicia holds a Bachelor of Arts Degree from the University of Southern California, Masters of Social Work with an emphasis in Children and Families from UC Berkeley, Pupil Personnel Services Credential (PPSC) from San Jose State University, and is also a Licensed Clinical Social Worker (LCSW). Denicia has served foster and juvenile probation youth in various capacities as a social worker and social worker supervisor in the field of child welfare for over 10 years years, and while employed with San Mateo County, Denicia received service awards for her leadership and creative programming and engagement with Commercially Sexually Exploited Children (CSEC). Denicia remains dedicated to fostering hope and resiliency in ways that promote more equitable education outcomes for all children with trauma backgrounds as her current research interests focus on fostering youth agency and identity development to create systemic change.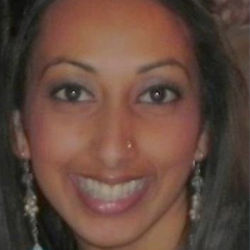 Sushini Chand
Sushini Chand has worked within the higher education sector for more than five years at various organizations and universities. She has worked with a variety of programs focused to narrow the achieve gap amongst historically underrepresented and underserved students. Her research interests include race, identity, matriculation, and persistence of Pacific Islanders, particularly the Fiji Indian population, within post-secondary education.
Sushini holds a Bachelor of Arts in Global Studies with an emphasis in Socioeconomics and Politics from the University of California, Santa Barbara and a Master of Arts in Public Administration from the University of San Francisco.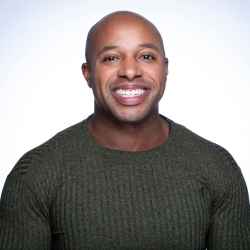 Christopher Collins
Christopher Collins works as a professor of history at Bay Area community colleges including Chabot College, Evergreen Valley College, Santa Rosa Junior College, Skyline College, and Solano Community College. Along with his academic instruction responsibilities, Christopher currently serves as the Distance Education Coordinator and Communities of Practice Leader at Skyline College. Previously, Christopher was an Accreditation Self Study Coordinator and an instructor for the UMOJA Learning Community at Solano Community College. His research interests include the impact of multi-generational trauma, consciousness, and narratives of marginalization as experienced by students of color in higher education.
Christopher holds a Bachelor of Arts and a Master of Arts in History from California State University, Sacramento with a specialization in Race, Gender, and Sexuality in Early America.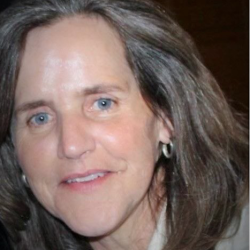 Eleanor Cundiff
Ellie Cundiff is the Principal at Sunset Elementary School in Pacifica School District, and served as a vice-principal before that. Prior to going into administration, Ellie was a Resource Specialist and Full Inclusion Specialist working in Kindergarten through 8th grade settings. Her research interest is a focus on supporting children in poverty.
Ellie holds a Bachelor of Arts from San Francisco State University, a teaching credential from the Bernerd School of Education at University of the Pacific, a Master of Arts in Education from San Jose State University, and a Master of Arts in Educational Administration from San Francisco State University.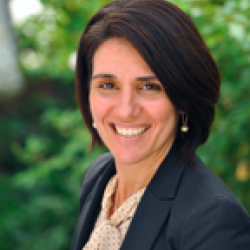 Isabel Eliaschev
Isa Eliaschev is the Director of Toddler & Primary at Marin Horizon School in Mill Valley. As director, she works collaboratively with other administrators to create and support initiatives that provide opportunities for minority students in Marin. In addition to being a director, she is also a volunteer ESL teacher at Canal Alliance. Her research interests and goals include overcoming inequality among school districts in Marin, as well as studying the impact of diversity and immigrant students in American schools.  Isa's passion for this area of research comes from her experiences navigating the classroom as an immigrant to the United States and ESL student herself.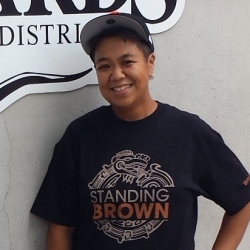 Liza Erpelo
Liza Erpelo is the coordinator of the Kababayan Learning Community (KLC) at Skyline College. Open to all students, KLC is a transfer and community support program that helps students increase their proficiency in English and prepare for success in college, work, and life. KLC focuses on the Filipin@ and Filipin@ American student experience, includes cultural experiences and community service, and aims to create a feeling of campus affiliation for students as well as motivate students to learn about their culture.
Liza started her teaching career at San Francisco State University in fall 2000 as a lecturer. She then began teaching at Skyline College in fall 2002 and coordinating KLC the following year. Liza teaches the range of English courses from developmental reading and writing through second-year composition/critical thinking, as well as a variety of literature courses, including Filipino American literature, Asian American literature, queer literature, and comic books/graphic novels.
A proud, self-proclaimed U.S. Navy brat, Liza was born in Hawai'I and lived in Alaska and Rhode Island before ending up in California.  She attended Southwestern College while earning her Bachelor of Arts in English from San Diego State University.  She also holds a Master of Arts in English (Concentration in Literature), Certificate for the Teaching of Post-Secondary Reading, and Master of Arts in English (Concentration in Composition) from San Francisco State University.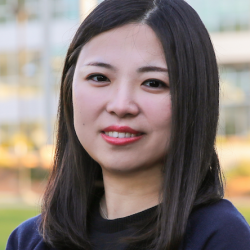 Shuang Feng
Shuang Feng is a Fiscal Services and Administrative Support Coordinator within the College Academic Resources and Operations Unit at San Francisco State University. She provides fiscal services to faculty, staff and students and provides projections in an effort to develop better educational outcomes. Her research interests includes maximizing the utility of college resources and realizing collaborative support systems in an effort to provide the most beneficial education environment.  She sees her research making an impact by fostering cohesion, integration and communication.   Shuang holds a Bachelor of Science in Business Administration with concentrations in Finance, Risk Management and Insurance from Sacramento State University, and an MBA from San Francisco State University.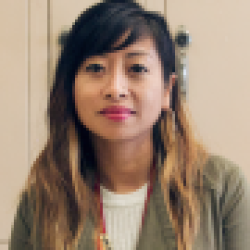 Michelle Ferrer
Michelle Ferrer currently serves as the Restorative Justice Coordinator for Roosevelt High School in Boyle Heights. She earned her Bachelor of Arts degree in Psychology at San Francisco State University and holds a Master of Arts degree in International Multicultural Education from the University of San Francisco. Ms. Ferrer brings to Roosevelt over a decade of expertise working as a social justice educator and youth development practitioner in Oakland schools. Both in Oakland and Los Angeles, Ms. Ferrer serves as a trainer/coach to build the capacity of school personnel to use restorative practices as a highly effective pedagogical tool that promotes safe and caring learning environments. For five years she served on the Board of Directors for PEP (Pin@y Educational Partnership) in San Francisco. She has extensive experience in non-profit management, strategic planning, program development, and teacher training. Ms. Ferrer is a co-founder of youth leadership and peer-mentoring program PASS-2 (Peers Advising Students to Succeed) recently studied by Stanford University's John W. Gardner Center.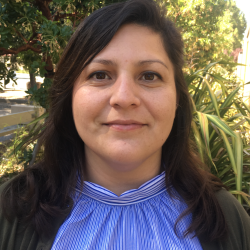 Erika Flores
Erika Flores has worked with high school and college students for over decade. She served as program coordinator for a college access program in San Francisco for over four years supporting first-generation college-bound students of color pursuing STEM careers. Now at De Anza College, she continues to support student achievement as the Student Success Program coordinator. Her research interests include evaluating the opportunity gap for students of color in the fields of math and science. Erika holds a Master of Science degree in Justice Studies from San Jose State University.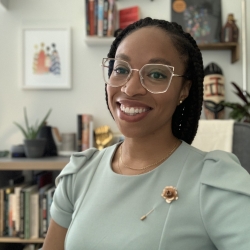 Lauren Ford
Lauren Ford is currently the Project Director for the San Mateo County Community College District Promise Scholars Program Replication.  As the Project Director, Lauren leads communication and planning efforts to support the SMCCCD sister colleges in replicating the CUNY ASAP model at their campuses, and also leads technical assistance planning for three additional California Community Colleges interested in exploring Promise Scholars Program replication. This work is supported by the District's recent multi-million dollar Innovation award for Promise Scholars Program expansion and replication.  Prior to entering this role, Lauren was responsible for new student recruitment at Skyline College.  She has also held positions in both public and private universities in California and Texas where she helped students achieve employment success while in college and post-graduation.  She has also served as a Higher Education Fellow within the Biden Foundation in Washington, D.C.  Lauren is interested exploring the ways in which community college practitioners address equity within reform efforts through the utilization of student voice.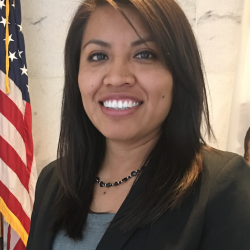 Sarait Martinez Ortega
Sarait Martinez Ortega a native Zapotec born and raised in Ayoquezco de Aldama, Oaxaca, Mexico. She immigrated to the U.S. as a teenager with her parents, who currently work the fields of Salinas Valley.  Sarait is currently the Associate Director of the College Assistance Migrant Program (CAMP) at California State University, Monterey Bay. CAMP promotes academic success of first generation, migrant and students of farmworker backgrounds. 
In addition, Sarait served as a community worker with Centro Binacional para el Desarrollo Indigena Oaxaqueño (CBDIO) where she organized campaigns that increased indigenous communities' political and social participation in the Fresno area. Sarait is a longtime member of the Binational Front of Indigenous Organization (FIOB) and has served as the first Binacional Youth Coordinator. In addition, she worked as a community labor organizer with Working Partnerships USA on campaigns such as Prop 47, a living wage ordinance in Santa Clara County, and tech accountability in Silicon Valley. Sarait holds a Bachelor of Arts in Political Science and Chicano and Latin American Studies and a Master in Public Administration from California State University, Fresno.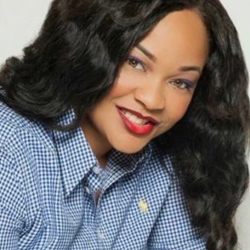 Silindra McRay
Educated at Akron's St. Vincent-St. Mary High School, Silindra McRay's ties to Northeast Ohio run deep. After attending Spelman College, Silindra returned to her hometown to begin her career in education with the Cleveland Metropolitan School District.  In 2004, Silindra and her brother founded My Part Community Advancement Organization, an Ohio-based non-profit organization that offered business consulting focused on health, education, and financial well-being. While consulting, Silindra taught ELA at a private school, in Cleveland. Silindra then taught middle school ELA at a charter school in Cleveland. Her dedication to excellence quickly elevated Silindra to a building leadership position as Dean of Student Life and Management, then to building principal the next year.
Silindra moved to California to pursue a fellowship with Education Pioneers in which she worked on a 10-week project with the Oakland Unified School District (OUSD) to create a tool to assess schools' academic and cultural strengths and weaknesses for the Office of School Quality Review.  Following her fellowship, she took a full-time position with OUSD as a Talent School Partner supporting an entire network of administrators within the district and provides leadership around how to engage staff struggling to meet standards. 
Silindra holds a Bachelor of Arts in English with a minor in Spanish from Spelman College. She holds a Master of Education with a specialization in Organization Leadership and PreK-12 Principal's Licensure from Cleveland State University.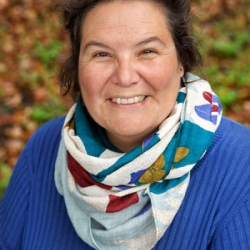 Martha Melgoza
Martha Melgoza is a teacher and director at Skytown Preschool, a parent cooperative in Kensington, California, where teachers and families work along-side one another to support children's development. In addition to her work with preschoolers, she consults with cooperative schools as they seek to strengthen their school practices. She also conducts workshops and parent education sessions with parents to support them with mindful and intentional parenting.  Martha has been an educator for 29 years. Her experience runs from working with infants and toddlers to working with fifth graders. Her research interests include inquiry practice, high-quality collaboration between parents and teachers, the developing morality in young children, and the role that neurobiology can play in helping both educators and parents to better work with children.
Martha holds a Bachelor of Arts in Chicano Studies from UC Berkeley and a Master of Arts in Early Childhood Education from San Francisco State University.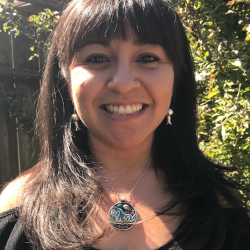 Elisa Meza
Originally from Tucson, Arizona, Elisa Meza is a Xicana school social worker in San Francisco Unified School District. She is driven by the vision of education as liberation for people of color. As an alumni of the Tucson Unified School District and the University of Arizona, Elisa, as early as kindergarten, grew conscious of anti-Latin@ and anti-immigrant sentiment in public schools. In high school, Elisa witnessed her older brother and friends participate in protests when the Arizona legislature began targeting Mexican American Studies to ban the curriculum in public schools. Since then, Elisa has been dedicated to examining institutionalized racism and oppression in the education system. In college, she found significant strength as a youth organizer and community based participatory action researcher connecting youth engagement in the community to positive youth development. Research became an important outlet for Elisa to give voice to her community's experiences in education, which pushed her to attend University of California, Berkeley to obtain her Master's in Social Welfare. Through her doctoral studies, Elisa aspires to transform her role as a school social worker and researcher by incorporating critical race theory in education and Ethnic Studies into her practice and her interventions at her school site. Elisa believes strongly in her role to dismantle institutionalized oppression. She acknowledges the intensity of such a role and is excited to join the community of educators at San Francisco State University who are also committed to the struggle for racial equity.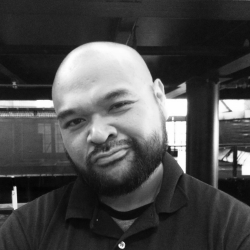 Jonell Molina
Jonell Molina is the High School Services Director at the Boys & Girls Clubs of San Francisco (BGCSF)-Tenderloin Clubhouse. He  oversees the H.S. Department Programming in Academic Success, Job Readiness w/Earning Potential, Good Character & Community Engagement, & Healthy Lifestyles. In addition, he is currently overseeing the pilot concentration of the 1st year of an Arab Teen & Family program at the Tenderloin Clubhouse. Prior to BGCSF, he served for 5 years as a Case Manager at the Vietnamese Youth Development Center focusing on Behavioral & Mental Health, Juvenile Justice, and providing access to the city's resources and services. His research interest includes the relationship, narrative, and voice of youth growing up in the urban landscapes and the mentors, programming, and resources they connect to in their community/village in order to succeed.
Jonell holds a Master of Arts in Education from San Francisco State University with a concentration on Equity & Social Justice and a Bachelor of Arts in Liberal studies from San Francisco State University. While he has been providing support & services in the Tenderloin neighborhood of San Francisco for the past 10 years and counting, he is appreciative to return to San Francisco State and continue on as a more experienced and thoughtful student.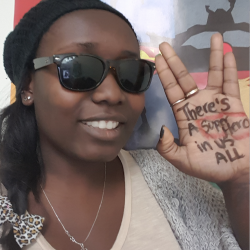 Lee Porscha Moore
Lee Porscha Moore wears various hats, which include her role as an associate clinical social worker for a Bay Area Non-Profit and as an Instructor in the Communications department at Cal State East Bay. Within her role as a clinician, Porscha currently works with teachers and administrators to teach evidence based skills on how to best approach children who have trauma; address classroom behavioral concerns; and promote equality in education.  Porscha is a fun-loving lifelong learner who seeks to co-create learning environments that are inclusive to all children, their needs and learning styles.  Her research interests are centered on therapeutic classrooms as well as the impact of implicit bias in teacher development and training. Porscha holds a Bachelor of Arts in Psychology from CSU San Bernardino, a Master of Social Work and a Master of Arts in Communication from Cal State East Bay.
Nathaniel Nevado
Nate Nevado works at Skyline College carrying on multiple roles in his work with students as a general counselor, College Success instructor, Center for Innovative Practices through Hip Hop Education & Research (CIPHER) Hip Hop Learning Community coordinator, internship supervisor, and Rock The School Bells Hip Hop Conference Coordinator.  Through his work in these roles, he has observed the need to provide equitable services in counseling and instruction to meet the needs of underrepresented students at different points in their academic journey at the community college level – from access to the college, to progress in college, and in completion by way of degree/certificate attainment and/or transfer.  His continued interest is to improve the classroom and campus experience through culturally relevant and critically responsive pedagogies, supporting it with intentional and meaningful "high impact" educational engagement activities that will allow students to become transformative leaders and contributors in their communities. Nate holds a Bachelor of Arts in Psychology and Master of Science in Counseling from San Francisco State University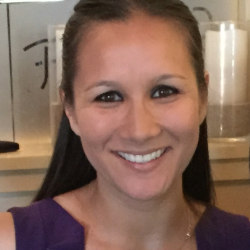 Theresa Oda-Burns
Theresa Oda-Burns is a Disabled Students Programs and Services (DSPS) Counselor/Learning Disability Specialist at Cabrillo College. Before taking this position, Theresa was a tenure-track counselor/coordinator at City College of San Francisco in the DSPS department where she also served on the Student Equity Strategies Committee and Scholarship Committee at the college. Her research interests include universal design in higher education, achievement gaps for college students with disabilities, and student access to community college resources.
Theresa holds a Master of Education from University of California, Los Angeles and a Master of Arts in Counseling from Saint Mary's College, Moraga.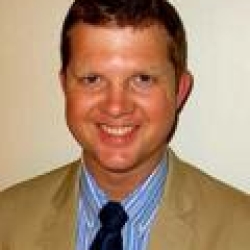 Adam Paulson
Adam Paulson is the principal at Palo Alto High School in the Palo Alto Unified School District. Adam has worked at "Paly" since 2014, he previously served as an assistant principal of teaching and learning and dean of students. Prior to this role, he was an elementary principal, middle school assistant principal, history teacher and para-professional.  Adam's research interests include the role of technology in education, curriculum design, school funding inequalities, and the organization of educational systems. Adam holds a Bachelor of Arts in History from the University of Colorado at Boulder and a Master of Education in Educational Administration from Pepperdine Graduate School of Education.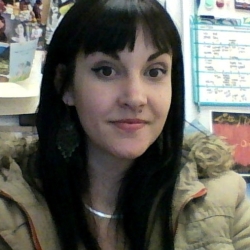 Laurie Robinson
Laurie Robinson is an instructional coach for the Jefferson Union High School District. Before serving as a support for her fellow teachers, she spent ten years as an English teacher. During this time, she served as her school's department chair and helped to develop and pilot courses to address the literacy needs of students, primarily those identified as "long term English Language learners". Her research interests include meeting the literacy needs of students without creating stigma and limitations in their academic pursuits.
Laurie received her Bachelor of Arts in English Literature and a Master of Arts in Education from San Francisco State University. She is excited to become a Gator once again.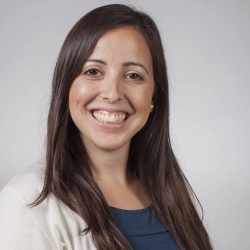 Norma Salcedo
Norma Salcedo is the AB 540 Dream Coordinator at San Francisco State University. In her role, she supports the academic and personal success of undocumented students. Norma helped establish the Dream Resource Center that provides services to current and prospective undocumented students with the support of students, staff, faculty and administrators.  At SF State, Norma Co-Chairs the AB 540/Undocumented Students Educational Equity Task Force and is the Archivist for the Raza Faculty and Staff Association. Norma also supports the Student Affairs Professionals in Higher Education's (NASPA) Undocumented Immigrants and Allies Knowledge Community as their Social Media Coordinator. Her research interests are in the areas of civic engagement and retention of transfer undocumented students.
Norma holds a Bachelor of Arts in Social Sciences from California State University, San Bernardino and a Master of Science in Higher Education Administration from the University of Kansas. She has worked at the University of Connecticut, Cal Poly Pomona and now San Francisco State University.​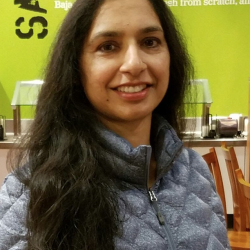 Harjot Sawhney
Harjot Sawhney is full-time faculty in the Science and Math department at Chabot College.  She has been teaching Chemistry for 15 years.  Prior to teaching, she worked in the pharmaceutical industry for 6 years.  Her research interest is centered on the learning and retention of students from poor socio-economic backgrounds in community colleges.
She holds a master's degree in Computer Science from California State University, East Bay, a master's degree in Analytical Chemistry from Indian Institute of Technology (IIT), India, and a master's degree in Organic Chemistry from Guru Nanak Dev University, India.
Haneefah Shuaibe-Peters
Haneefah Shuaibe-Peters has worked in the field of early education for over 13 years. Receiving her BA in Economics in 2005, she decided to take her career a different direction, pursuing community college credits in early childhood education. She currently holds a Masters in Early Childhood Education from San Francisco State University and has an extensive background in early childhood training and community college instruction. Her specialty areas include infant toddler care, childcare environments and professional development. As a Bay Area native, wife and mother of two sons, she is most passionate about providing ECE professionals with practical tools for providing excellent care to young children, while also supporting the families they serve. She is looking forward to further developing her understanding of issues of equity in ECE settings and the importance cultural competency when educating children of color.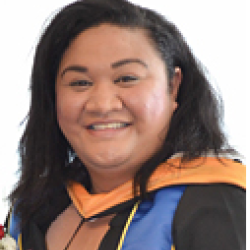 Finausina Tovo
Finausina Tovo is the Mana Program coordinator/co-creator at the College of San Mateo. Finausina or Fi, manages a program serving Pacific Islander students, which facilitates access to higher education. The program provides outreach to the Pacific Islander community and collaborates with on-campus resources to increase academic success. Fi leads a team of specialists from different departments to offer extra support in areas that includes registration, financial aid and counseling. In addition, Fi is an adjunct academic counselor whose primary role is to help incoming freshmen select their classes, explore college majors and reach their goal of earning an associate degree and transferring to a four-year university. She also teaches counseling and college success courses at the College of San Mateo. Fi's research interest is the Pacific Islander community and how to mainstream college pipelines for the Pacific Islander American community. Moreover, her interest also includes equity concerns for historically under-represented students that include new immigrants, using the strength of the Pacific Islander culture as a retention approach and program structure to increase awareness and academic success. Fi is a first generation Pacific Islander-American citizen and a first generation college graduate.
Fi holds a Bachelor of Arts in Sociology from University of California, Riverside. She holds a Master of Arts in Education, with a specialization in Counseling & Pupil Personnel from San Jose State University.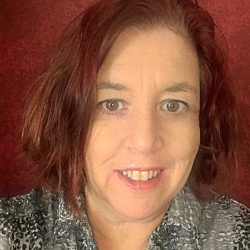 Leslie Tresun
For the past two decades, Leslie Tresun has provided program planning, grant writing and evaluation services in the K-12 education and youth development fields, with a strong emphasis on programs that put underrepresented students on a trajectory for post-secondary success.  She has spent much of the last twenty years working directly with K-12 schools, facilitating collaborative teams comprised of administrators, teachers, paraprofessionals, health and human services staff, parents and students, as well as with non-profit partners.  She has a strong commitment to educational equity and closing the opportunity gap and has worked extensively with organizations seeking to transform public education so that students' neighborhood schools
are better equipped to meet their needs.  Leslie's research interests include the role of student voice in education reform efforts. Leslie holds a Bachelor of Arts in Mass Communications from U.C. Berkeley and a Master of Arts in Educational Psychology from Pepperdine University.  She is excited to be returning to the Bay Area from her native Los Angeles after a long absence.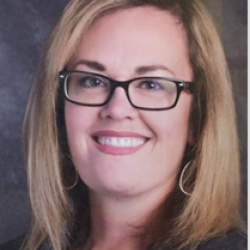 Ashley Waggle
Ashley Waggle has a twenty-year tenure in education and is currently working as a site administrator at a public school with a higher percentage of English Language Learners (77%) and students coming from Socioeconomically Disadvantaged homes than the State average.  Her principal goal is to lead teachers in effective and pivotal change that impacts student learning and proficiency outcomes, especially for the most vulnerable student populations, in order to make the growth needed to tackle the overwhelming and ever-increasing achievement gap.
Ashley's primary interests are in equity education for all students, particularly those from historically underserved demographic populations, and in shaping policy that provides low-income students with access to resources that have been systemically denied to their communities. Other areas of interest include education policy and law, effective effort and measured impact in improving educational outcomes, as well as building capacity and collective participation in shifting education paradigms.
Ashley holds a Bachelor of Arts in Political Science from the University of California, Riverside and a Master of Arts in Educational Organization and Leadership from the University of San Francisco.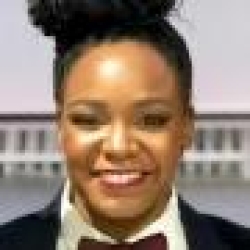 Ashley Williams
Ashley Williams, has recently been named as the Associate Director of EDvance at San Francisco State University where she will lead program evaluation and dissemination efforts and will inform the development and implementation of a master's degree pathway for early childhood workforce members focused on ECE leadership. She has worked in the ECE field for 15 years and started her journey as a student in a service learning program at SF State and continued in the field as Preschool Teacher and Head Start Center Director.
Ashley has experience with ECE policy and systems building as she served as a Senior Analyst with a focus on policy and systems building and alignment in relation to quality and workforce for the SF Office of Early Care and Education. She has a multifaceted skillset that ranges from her experience working as an Instructor for the Department of Child and Adolescent Development at SF State and as a previous coordinator of EDvance lower division programs where she focused on designing and implementing educational pathways and programming to engage and recruit future early childhood educators.
Her professional work extends internationally as she co-led a summer study abroad service learning program in ECE settings in the Vrygrond Township of Cape Town, South Africa. Ashley is a student in the SF State Educational Leadership Doctoral Program and her research interests include innovative and transformational approaches to ECE teacher preparation and professional enhancement, promising practices for creating meaningful and impactful learning experiences for children of color that are culturally sustaining, and unpacking and disrupting inequities in ECE that impact children's school readiness and the overall family experience with early learning.
Ashley has been recognized for her professional and academic work on behalf of the ECE field and has received honors such as the Graduate Distinguished Achievement Award for Academic Excellence from the Graduate College of Education at SF State and the Dr. Violet B. Robinson Award from the California Kindergarten Association.
Ashley holds a Bachelor of Arts in Child and Adolescent Development and a Master of Arts in Education, with a specialization in Early Childhood Education from SF State University.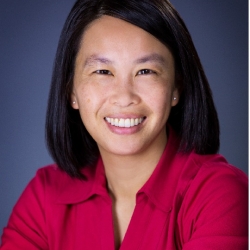 Crystal Wong, Ed.D.
Driven by her passion for teaching and learning, Crystal Wong works in a variety of faculty positions at SF State. She is a Lecturer in the English department, an OER [Open Educational Resources] Ambassador with Academic Technology, and a Faculty Fellow with the Center for Equity & Excellence in Teaching & Learning.  Her work includes teaching, staying in tune with a new generation of learners; mentoring faculty to share best practices; and leading professional development workshops. She engages students and faculty to challenge their own thinking, to make new discoveries, to embrace failure, to learn from others, to work outside of their comfort zones, and to use their passion to inspire others.  These daily give-and-take interactions with students and faculty inspire her to go to work every day and return home feeling fulfilled.
A former piano teacher, public K-5 classroom teacher, literacy specialist, and community liaison, Crystal holds multiple degrees: a Bachelor of Music, Music; Bachelor of Arts, Liberal Arts; a California Multiple-Subject Teaching Credential; and a Master of Arts in English.  Her current research interest is in the Scholarship of Teaching and Learning.  Dr. Wong earned her doctorate after successfully defending her dissertation titled, Student Engagement Through the Leses of Five First-Generation College Freshmen.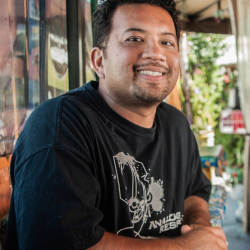 Daniel Zarazua
Daniel has been working at Unity High School in Oakland since 2004, its second year in existence. He's held a number of positions, including Vice Principal and Athletic Director. Currently he teaches U.S. Government and Entrepreneurship classes while also serving as a student advisor and overseeing yearbook. He's also taught with the University of Michigan's Program on Intergroup Relations and Stanford's Upward Bound Program.
A graduate of the University of Michigan, with an M.Ed in Secondary Education, he's made a name for himself integrating pop culture into his curriculum while still maintaining standards-based instruction. Some of his proudest accomplishments include taking students on study tours as far away as El Salvador and New Orleans. Working with local community groups, he's brought many speakers and presenters to campus including professors, award-winning authors and filmmakers, and celebrity music artists.
He's traveled across six continents, working with organizations such as the Rock and Roll Hall of Fame, The Fulbright Memorial Foundation, and The U.S. State Department in areas related to education and music.  In 2013 he co-founded Pochino Press, a publishing company that focuses on the intersections of race, ethnicity, gender, class and other markers of identity.  He and his wife are expecting their first child in November 2017.