Ronald Andrade, Ed.D
Ron Andrade is the manager of the Learning Center at College of San Mateo in the San Mateo County Community College District. In addition to managing the daily activities at the center, he is responsible for the development and coordination of support programs including peer tutoring and supplemental instruction. Before coming to the College of San Mateo, Ron held roles in academic advisement and graduate student support at private and public 4-year institutions. His research interests include effective student support services for community college students, as well as issues of access and success for low income and first generation students. Dr. Andrade holds a Master of Education in Postsecondary Administration & Student Affairs and a Bachelor of Science in Business Administration from the University of Southern California. Ron earned his doctorate after successfully defending his dissertation titled The Influence of Validation on Academic Outcomes for Oceania Community College Students.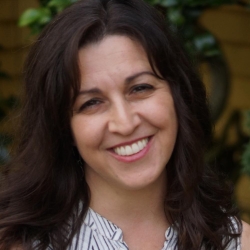 Gina Baleria, Ed.D
Gina Baleria is a faculty member of the Department of Broadcast and Electronic Communication Arts at San Francisco State University. In addition, she teaches Journalism and Digital Media Communications at Santa Rosa Junior College and College of Marin. Through her company, Baleria Creative, she works as a digital media producer and consultant focusing on engagement across difference in digital spaces.  Gina's research interests are in digital media literacy, mocro-interventions, and small-scale relationships.
Dr. Baleria holds a Master of Arts in Communication: Media Studies from Stanford University and a Bachelor of Arts in English with emphases in Film and History from University of California Los Angeles. Gina earned her doctorate after successfully defending her dissertation titled Counteracting Othering: Increasing Belonging & Curiosity to improve Students Success.
Jack Ballard, Ed.D
Jack Ballard is an assistant principal of instruction at Gunn High School in the Palo Alto Unified School District. He supports the STEM, CTE, and PE departments within Gunn High School. Before taking on this role, Jack has served as an instructional coach, a department chair, a yearbook adviser, and an English teacher. Jack's research interests include collective teacher inquiry, student-centered instruction, and the organization of school systems.
Jack holds a Master of Education in Educational Leadership from California State University, Northridge, and he holds a Bachelor of Arts in English from California Polytechnic State University, San Luis Obispo. Jack earned his doctorate after successfully defending his disssertation titled Anti-racist Leadership in a High Perfroming Public High School: A Design-based Study of Detracking Mathematics.
Wissem Bennani, Ed.D
Wissem Bennani manages the International Student Program (ISP) at Skyline College. He is responsible for overseeing the ISP, recruitment and marketing, providing immigration advice, and international student services. Wissem holds a master's degree in Managerial Accounting from the University of Tunis III, a bachelor's degree in Business from the University of Michigan Flint and a Master of Business Administration from Saginaw Valley State University. Wissem earned his doctorate after successfully defending his dissertation titled Contributors to the Successful Transfer of International Community College Students.
Hope Emry Ortiz
Hope Emry Ortiz is currently serving as the Study Away Programs Coordinator in the Center for International Education at Sonoma State University. She assists students in pursuing studying away opportunities in other states and countries. As the program Coordinator, she coordinates study away program development, works with faculty, and conducts marketing, coordination, and advising for students to participate in various study away opportunities, including CSU International Programs, the National Student Exchange program, and Faculty-Led Programs. She also oversees the CIE Student Ambassador Program and has taught various first-year experience courses. She also serves on Facutly Academic Senate as the SSP Representative, as well as the President's Diversity Council, and the GE Revision Sub-committee. 
Hope's passion for education began in high school with the initial goal of becoming a high school counselor to assist students to go to college. However, after studying abroad in Mexico and getting involved in various student leadership positions at Sonoma State University, she decided to pursue a career in higher education. Hope has a bachelor's degree from Sonoma State University in Psychology with a minor in Spanish, and Master of Arts in Postsecondary Educational Leadership with a Specialization in Student Affairs from San Diego State University. She looks forward to continuing and expanding on her education, to grow as a leader, and researching the long-term benefits of high-impact co-curricular activities for college students, and the issue of inequitable access for underrepresented students.​ Her research is on the effectiveness of the Hispanic Serving Institution recognition, and successful practices in serving Latinx students.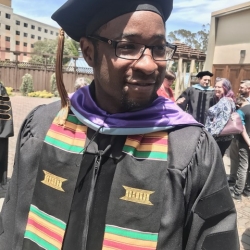 Donald Frazier, Ed.D
Dr. Donald I. Frazier, Jr. is currently Head Counselor on Special Assignment within the San Francisco Unified School District Department of Professional Growth & Development, Curriculum and Instruction. Don's approach to education has always been student-centered, and equity driven. With over ten years of experience in the field of education, Don has applied his expertise in various roles such as Dean of Students/Head Counselor, after-school tutor, middle school assistant, Family Support Coordinator, Reentry & Preventative Services Counselor, middle school advisor, basketball coach, and co-advisor for a program centered on coaching young fathers. He has also developed and implemented curriculum that centers on leadership development and character education for schools and organizations that serve students throughout the K-20 education pipeline in Berkeley, Oakland, and San Francisco.
Don obtained his Bachelor of Science in Media Arts Animation from The Art Institute of CA - San Francisco, and discovered his passion for social emotional development while working at San Francisco Friends School (SFFS). Don was encouraged to pursue a profession in counseling or therapy by the youth he worked with while at SFFS. Don went on to obtain his Master of Arts in Counseling Psychology. He graduated and went to serve in the community as a Reentry and Preventative Services Counselor at Berkeley Youth Alternatives. Mr. Frazier's passion for education moved him to apply to San Francisco Sate University to obtain his Doctorate in Educational Leadership. Dr. Frazier has demonstrated his obligation as a leader and scholar-practitioner to remain centered on enhancing the social experiences and academic outcomes of students through the institutions principles, and equitable practices of staff.
Don's areas of interest include social-emotional development, humanizing pedagogy, Black psychology, critical theory, education equity, emotional intelligence, holistic healing, teacher effectiveness, parent engagement, strength-based practices, professional learning communities, racial-identity & belonging, multigenerational trauma, discourse analysis, sociopolitical development, communal responsiveness, equity, and social justice with a color conscious approach. Don earned his doctorate after successfully defending his dissertation titled Power, School, Culture, and Exclusion: The Socio-academic Realities of Four Under-credited Black Male Youth.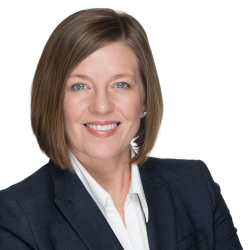 Mary Gutierrez, Ed.D
Mary Gutierrez is the Vice President of Instruction at Diablo Valley College.  Her career has focused on change initiatives, educational reform, and increasing faculty leadership.  At Diablo Valley College, she is leading reform efforts to integrate instruction and student services to holistically address equity and completion.  As the Dean of Language Arts at Skyline College, she led Guided Pathways and Acceleration initiatives which significantly increased equitable completion of transfer courses. As the founding director of a Gates-funded middle college, Mary supported an innovative learning environment in which faculty provided contextualized learning experiences. In addition to working in California, Mary has worked in public and private colleges and universities  in Washington, Tennessee, Oklahoma, Virginia and New York and has held positions in student services and instruction. 
Mary holds a Bachelor of Arts and Master of Arts in English from Virginia Tech. 
Jose Lopez Libertad, Ed.D
Jose Lopez Libertad works is Senior Program Coordinator at San Francisco State University's Institute for Civic and Community Engagement. The Institute for Civic and Community Engagement (ICCE) provides opportunities for SF State University faculty and students to become aware and address issues of social justice through community service learning and civic engagement. Through innovative courses, experiential learning, political engagement, participatory action research, and direct services, ICCE partners the resources and expertise of the urban university with the knowledge and assets of diverse communities.
Jose's current work and academic interests are threefold. First, he would like to explore the relationship between service-learning and high-impact practices in higher education. Second, he would like to investigate the academic contributions of community-based research built on a service-learning pedagogical approach. Finally, he is interested in helping develop curricula and pedagogy that would allow educators to engage as "transformative intellectuals" and students to become critical and engaged learners.
Jose attended San Jose State University where he received a Bachelor of Arts in Sociology San Jose State University with a concentration in social change and a Bachelor of Arts in Social Science with a concentration community change. He also received a Master of Arts in Philosophy from San Jose State University where he fell in love with Latin American philosophy and thought. Born in Santa Cruz, CA and raised in Salinas, Watsonville, Castroville, Fresno, Las Vegas, Miami, Oregon, Mexpan (Nayarit, Mexico) and Tijuana, to name a few, he takes great pride in calling San Jose home. He is the youngest in the family and the first to graduate high school. Having been in 20 countries, Jose enjoys activities that bring balance and joy to his life such as traveling, playing the guitar, and participating in triathlons and marathons. Jose earned his doctorate after successfully defending his dissertation titled The Effects of Service-learning on the Academic Success of First Generation College Students.
Vanson Nguyen, Ed.D
A child of immigrant refugees and first generation low-income college student, Vanson Nguyen has been teaching mathematics in the community colleges for over 10 years, serving the system that has given him access to higher education. He has been at College of Alameda since 2013 and has led the Mathematics department in several initiatives such as co-requisite development and communities of practice. Both of Vanson's prior degrees are in mathematics. The master's program included little coursework on pedagogy, something common for many community college faculty. His doctoral research focused on breaking traditional power relations in community college math classrooms through co-construction. He hopes to transform community college classrooms with his dissertation.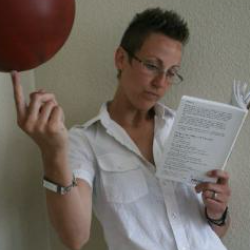 Roam Romagnoli, Ed.D
Roam Romagnoli teaches English at Santa Rosa Junior College, where they teach in the HSI Connections Learning Community and at the county jail through a partnership between SRJC and the Sheriff's Department. 
Before moving to the motherland of Redwoods and Rain, Roam lived in the Inland Empire (Southern California). In the IE, Roam taught a variety of courses in writing, literature, and Gender and Sexuality studies at several community colleges and at CSU San Bernardino (CSUSB). Before teaching full time, Roam worked as the coordinator of the LGBT Center at CSUSB and coached basketball at the University of Redlands. Roam's research interests include Queer and Trans Methods and Methodologies; The Prison/Education Nexus; Abolition; Dis/Crit; Critical Theory; and Critical Pedagogies.
Roam has a Master of Arts in Higher Education as well as Masters of Arts in Rhetoric, Composition, and Literature from CSU San Bernardino. They have received their doctorate after successfully defending their dissertation titled Decarcerating California: A Critical Trans Politics Approach to Expanding Incarcerated Students' Access to Upper-Division Coursework.
Arielle Smith, Ed.D
Arielle Smith is a general counselor at College of San Mateo. She has previously held positions with the TRiO SSS Program, as well as coordinator, counselor, and instructor of a First Year Experience learning community, aimed at providing support to first year students as they navigate community college. Her research interests include investigating issues of institutional inequality, support and success for low-income and first-generation college students, college access and equity for historically underserved populations. She is also interested in high school-to-college pipelines, especially for first generation students.
Arielle holds a Bachelor of Arts in International Studies, with concentrations in Political Science and Latin American Studies, from UC San Diego. She received her Master of Science in Counseling from San Francisco State University. Arielle earned her doctorate after successfully defending her dissertation titled Social Reproduction in the Community College Classroom.